Emirates and Old Trafford legends will play against English champions.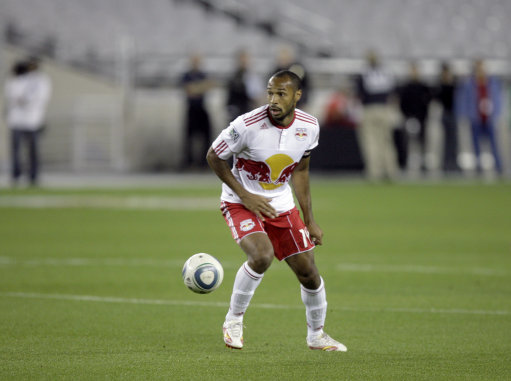 LA Galaxy midfielder David Beckham and New York Red Bulls striker Thierry Henry will face Manchester United in the Major League Soccer All-Stars team.
The match will take place later this month as part of the English champions pre-season tour of America.
Beckham will line up against his former club for the second time in three months having played in Gary Neville's testimonial at Old Trafford in May.
His wife, Victoria, has just given birth to their fourth child Harper Seven but will face his former team-mates on July 27 at the Red Bull Arena in New Jersey.
Arsenal legend Henry may not be given as a warm a welcome by United players having constantly been a thorn in manager's Sir Alex Ferguson's backside while playing in north London.
He is currently in excellent form scoring nine goals in 15 games that has helped his new side top the MLS Eastern Conference table.
Also included in the MLS squad are Beckham's Los Angeles Galaxy team-mate and one-time Everton loanee Landon Donovan, and Henry's Red Bulls colleague ex-Barcelona defender Rafael Marquez.