Anfield boss reckons stars will be back for the start of the season.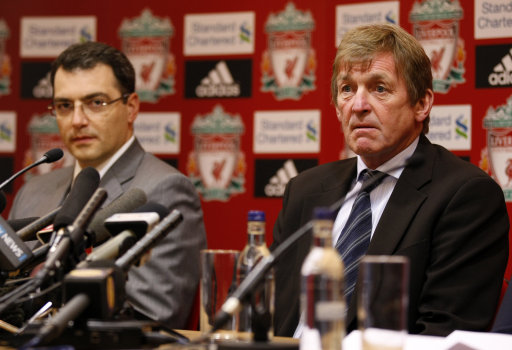 Liverpool manager Kenny Dalglish predicts captain Steven Gerrard and goalkeeper Jose Reina will be fit for the start of the new Premier League season.
Both players were left behind in Merseyside to continue their rehabilitation while the rest of the squad flew out to China for a mini-tour of the Far East yesterday.
The Reds new signing Charlie Adam made the trip having sealed his move from Blackpool, but Jordan Henderson did not having been granted extended leave after playing for England U21s.
Gerrard is continuing his recovery from groin surgery which ended his campaign in mid-March while Reina had a double hernia operation last month.
"Steven is injured at the moment and that's why he's not here with us," said Dalglish at a Guangzhou press conference, where the team will play on Wednesday.
"He has made a fantastic recovery from his operation towards the end of last season.
"He just needs to get the final couple of niggles out of the way and then he will be fit for the start of the season against Sunderland.
"I know people are disappointed he isn't here with us but the disappointment would be far greater if he couldn't play the first (Premier League) game.
"That is why he has stayed at home, to rest and to have the best chance of being fit for the start of the season.
"The same situation applies to Pepe (Reina) – he had a double hernia operation in June.
"He isn't fit and so had to stay at home. He should be ready for the start of the season."