Anfield duo Italy bound?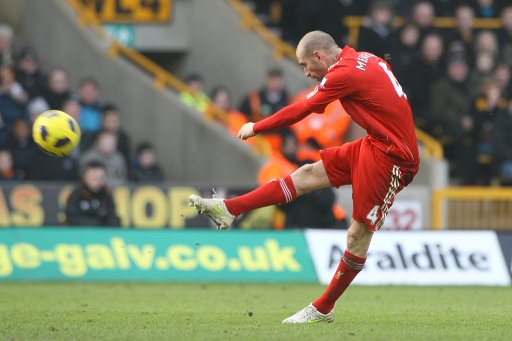 Meireles and Aquilani wait on Serie A offers as duo head for Liverpool exit
Liverpool midfielders Raul Meireles and Alberto Aquilani are awaiting offers from Inter Milan and Fiorentina respectively this week.
Liverpool flew out on their tour of China and Malaysia with doubts over both players' futures.
Meireles, 28, is available for around £12.5m while Aquilani could be allowed to join Fiorentina on loan with view to a permanent deal following the collapse of his transfer to Juventus.
SOURCE: Daily Mail
Clearly the arrival of midfielders Charlie Adam and Jordan Henderson is bound to have a knock on effect on those in similar positions at the Anfield side and whilst it has long been thought that Alberto Aquilani was on his way to a permanent move away from Liverpool it is perhaps surprising that Raul Meireles, one of last season's top performers, may be on his way to Italy this summer.
Kenny Dalglish and director of football Damien Comolli are drawing up a list of players they feel the club can afford to offload to help balance the books and make way for further new arrivals it seems that both midfielders listed by this source are on that list.
Meireles arrived at Liverpool last August and made 40 starts last term in all competitions and experienced an upturn in form following Dalglish's arrival, notching crucial goals against Everton and Chelsea. Roy Hodgson paid FC Porto £11.5m for the Portuguese international so clearly any offer for his services from Inter Milan would surely have to exceed that fee.
Alberto Aquilani was of course playing Serie A football last term, performing admirably for a struggling Juventus side who were unwilling to pay the price to land the Italian international on a permanent basis. Whilst Liverpool are willing to send the midfielder out on another season long loan deal they would clearly prefer to sell to Fiorentina this summer, just as long as they are willing to pay the valuation, thought to be in the region of £12m.
In terms of additions to the Liverpool squad the search continues to fill wide roles with Stewart Downing, Leighton Baines and Jose Enrique all reportedly targeted to fill the left back and winger roles.