Etihad Stadium talisman looks to be on his way back to Argentina.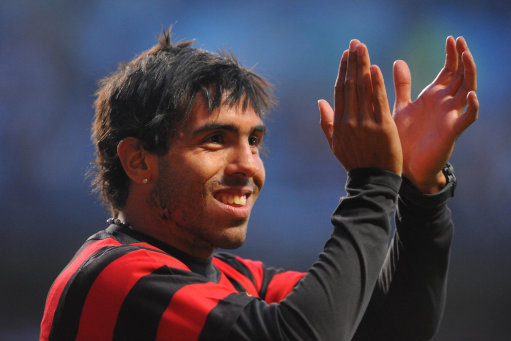 Manchester City captain Carlos Tevez's £40million move to Brazilian club Corinthians is close, according to his agent Kia Joorabchian.
The 27-year-old's advisor claims the player is helping drive the deal as he wants to be closer to his family, in particular his two daughters.
The Argentina international recently declared he did not want to return to Manchester City next season but the Blues will demand a top price for their talisman.
A move to a club in Europe appeared Tevez's only option but last night rumours emerged Corinthians wanted to re-sign a player who played for them between January 2005 and August 2006.
"Corinthians made the offer, now it depends only on Manchester City. City have to make a decision," Joorabchian told ESPN.
"Everybody is working to make this happen, me, Corinthians, Tevez and Adrian Ruocco (another of Tevez's representatives).
"It is impossible to determine the situation, but I think it's close."