Old Trafford club offered massive amount of money to play.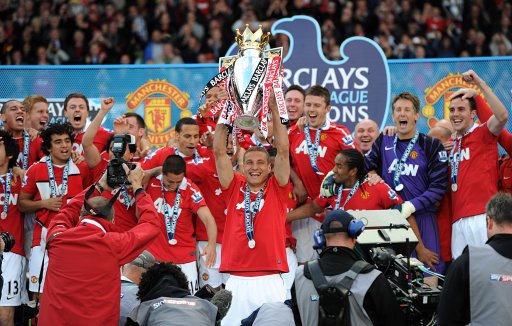 Napoli president Aurelio De Laurentiis has offered Manchester United €1million to play his team in a friendly this summer.
The proposal – worth £880,000 – is for United to play at the San Paolo stadium in Naples.
Napoli are keen to raise their international profile and believe the English champions will accept the invite and draw big crowds to the ground and through television.
The Italisn side finished third in Serie A last season, guaranteeing them the right to play in next year's Champions League.
Speaking at a press conference today, De Laurentiis said: "I have offered Manchester United one million euros to come here and play a friendly against Napoli. I am awaiting a reply.
"My aim is to bring Napoli to be among the top teams, not just in Italy, but at international level.
"There is a lot of work to be done."
United have a busy pre-season already and are currently on their tour of America where they will play the New England Revolution.
After their five game tour, where they also play the MLS All-Stars and Barcelona, they welcome the New York Cosmos for Paul Scholes' testimonial.
Their season officially begins with a trip to West Brom on August 14 but not before they face Manchester City at Wembley for the Community Shield.