Etihad Stadium hated more than Stamford Bridge.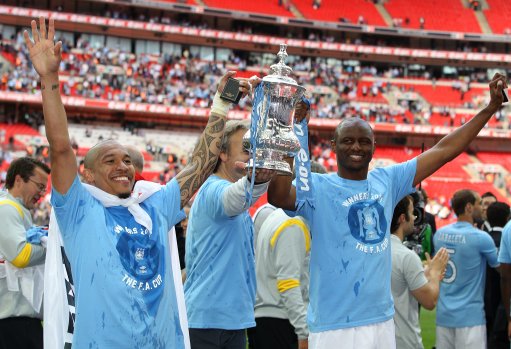 Nigel De Jong claims Manchester City have taken over from Chelsea as the Premier League's most hated team.

Nigel De Jong believes the only way to silence the critics is to win the title.

Manchester City's huge spending power since Abu Dhabi billionaire Sheik Mansour bought the club three years ago has provoked the same sort of reaction from opposition fans that Chelsea suffered after they were bought by Roman Abramovich eight years ago.

The Sheikh's £1bn investment over the last three years paid off last season with City clinching Champions League qualification for the first time and ending the club's 35-year wait for silverware by winning the FA Cup.

And they announced a stunning £400m shirt sponsorship and stadium-naming deal with Etihad Airways on Friday.

But De Jong says their success and cash has cranked up hostility around the country. "We have taken over the role Chelsea experienced," he said.

"During away matches you feel the hate for us in the stadiums and nobody wants us to be successful.

"That stopped at Chelsea when they won the championship and that will probably be the same for us. After we won the FA Cup I sensed there was a change in attitude."

Source: Daily Star
So by winning the FA Cup, are Manchester City n0w the most hated team in England?
Surely there is more anger at how they are buying their success and stockpiling some of the best talent in the country and not even playing them regularly.
But for some football fans, the emergence of the Blues is welcomed as it provides more competition for the established order.
And they seem to have rattled Sir Alex Ferguson as well with their brash advertising campaigns.
So who do you guys, the loyal caughtoffside readers, think is the most hated? Let us know below and why that team makes you want to do a De Jong-style kung-fu kick. You can also vote in the poll on the issue to the right of your screen.