Emirates goal-machine sends out warning.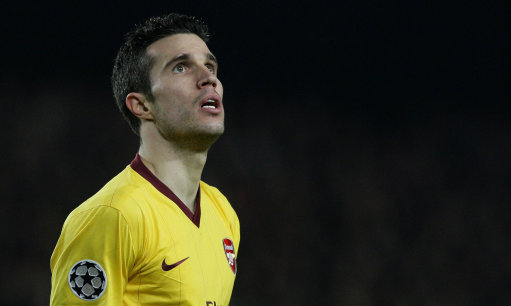 Arsenal striker Robin van Persie has urged his manager Arsene Wenger to spend money and take the club back to the top of the Premier League.
The Gunners have fallen short at the final hurdle for the last couple of years and are in danger of losing two of their biggest stars in Cesc Fabregas and Samir Nasri.
Striker Gervinho has arrived from Lille, but there has been no sign of a deal being close for any other big name, namely a defender to bolster Arsenal's fragile back line.
Van Persie is concerned by the prospect of Arsenal being left behind by their major rivals.
"The way I feel now is that a few signings are more than welcome," Van Persie told the Daily Mail.
"Every other team is buying quality players, so hopefully we will do the same.
"When you look around, you see Manchester City are buying loads of good players, Liverpool are doing it now and Manchester United have been doing it for years.
"In a way, you need to keep that up because if everyone is doing something you need to do it as well.
"I think it's a good thing that we have competition because no one really wants to go to sleep. It's always good to have competition and be on your toes.
"In an ideal world, no one (should be) really sure of his place (in the team). Maybe the captain and the goalkeeper but all the other players shouldn't really know before that they will play.
"These days, proper players cost money.
"Sometimes you see players go for loads of money and you think, 'Is he that good?' They are, most of the time, but sometimes there can be a statement for the others as well.
"The main thing is, it is not just a label, a multi-million pound signing. It's about the quality.
"If you buy a player who has got one year left, normally he's not going to be worth 40 or 50 million, he'll be a bit less."