Old Trafford boss lifts lid on Emirates transfers.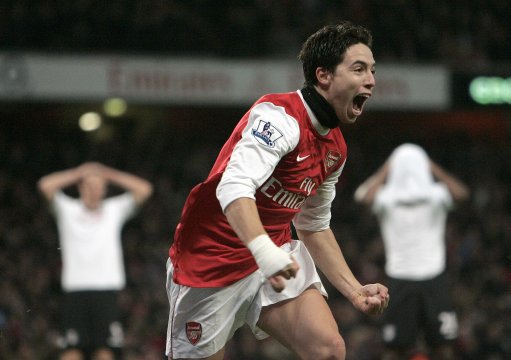 Manchester United manager Sir Alex Ferguson has confirmed he will not not sign Samir Nasri this summer, but that he is leaving Arsenal.
The 24-year-old was  linked with a move to Old Trafford, with the Gunners reportedly turning down a £20m bid from the Premier League champions.
Ferguson is currently looking for a playmaker to fill the boots of the retired Paul Scholes after already buying Ashley Young, David de Gea and Phil Jones.
Inter Milan's Wesley Sneijder, Javier Pastore from Palermo and Tottenham's Luka Modric have also been linked with the Red Devils.
Nasri is also on the radar of Manchester City but Gunners boss Arsene Wenger hinted yesterday he could keep the player for the final year of his contract and lose him for nothing in 12 months.
Ferguson thinks it is a brave choice but the Arsenal board may have a different opinion
"I don't think he is coming to United," said manager Ferguson, speaking at the start of his side's United States tour.
"That is all I can tell you. I think he has agreed to go somewhere else.
"That is his decision," added Ferguson, when asked what he thought of Wenger's stance. "He is the manager.
"If he stands by that decision, it is a brave one. I don't know if the [Arsenal] directors will enjoy that one but it is possible. Maybe he will have to stay."