White Hart Lane club blocking World Championships bid.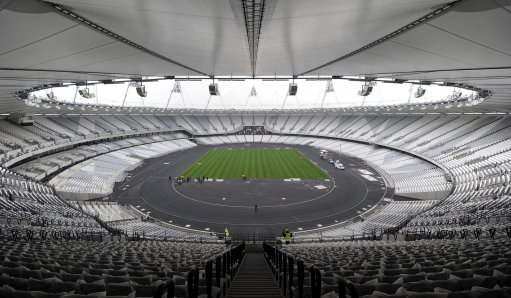 Sports minister Hugh Robertson insists Tottenham's legal dispute over the Olympic Stadium is harming the UKs chances of staging the 2017 World Athletics Championship.
The Athletics community are hoping to stage the event at the stadium but the uncertainty over its future means any bid for the tournament will be ruined.
The IAAF have set a deadline of September 1 and if Spurs' legal action for a judicial review of the decision to award West Ham the stadium is still continuing, the bid will have to be withdrawn.
The Qatar capital of Doha is favourite to win the 2017 event with Budapest and an as yet unnamed Spanish city also competing.
The MP says there would be little chance of success if there was not certainty over the stadium.
Tottenham's defeated bid for the stadium included removing the athletics track so it could be in their interest to string out their legal action, but Robertson hopes the club will not do so.
"We are caught between the court timetables and the IAAF timetable. We need to confirm a bid by September 1.
"The key thing is if we can get Tottenham's and Leyton Orient's appeal through the High Court and, I would say, dismissed. We're in the queue and we don't have a date.
"If the High Court is not settled we don't have a secure venue. That would make it very difficult to bid.
"I would hope Tottenham would see the greater good to London, maybe it's a fond hope," he added.
"The initial economic planning tells us it will be a £100million boost from hosting a World Athletics Championship.
"I hope anyone involved in sport would see the greater good in that and would recognise whatever their feelings about the stadium process, they would see the greatest good."