Emirates starlet wants skipper to stay.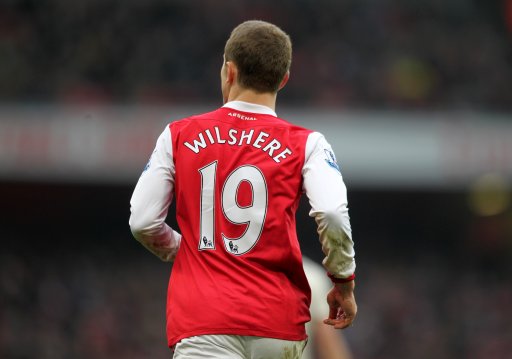 Arsenal midfielder Jack Wilshere wants captain Cesc Fabregas to be a 'real man' and show loyalty to the club that made him a star.
The 19-year-old is hopeful the Spain international will remain in north London this summer along with playmaker Samir Nasri to help the club break their silverware drought.
Both Fabregas and Nasri, who has one-year left on his contract, have been linked with moves to Barcelona and Manchester City respectively.
Wilshere praised his skipper for rejecting the Spanish and European champions advances last summer and wants him to do the same thing again.
"Loyalty is a big part of football and it shows if you are a real man or not," Wilshere said.
"If you are loyal, that means you're a real man.
"We have got loyalty at Arsenal – players have shown that in the past. Cesc showed that last year and hopefully a few more players can show it this year.
Then we will see if we can get a trophy or not."
"We have to keep our best players if we want to win things," he added. "Any team wants to keep their best players. Look at Tottenham and what's happening with Luka Modric.
"Robin (van Persie) said he would be devastated if we lose Cesc and it's the same for me. He has been a role model for me and he is the player I want to aspire to.
"It would be a shame if we lose him but hopefully we can keep hold of him."