St James' Park star not allowed on pre-season tour.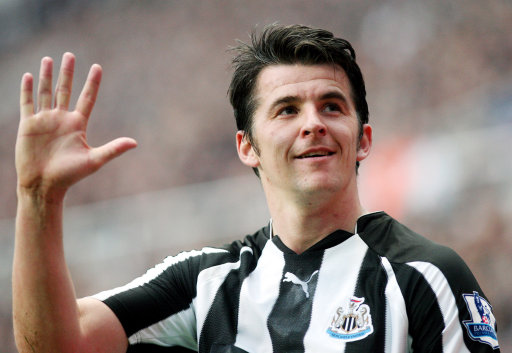 Newcastle United midfielder Joey Barton has been banned from entering the USA and will miss the club's pre-season tour to the country.
The 28-year-old has been denied the necessary permission by the American embassy to travel with the rest of the first-team squad when they leave on Sunday.
Instead Barton will link up with Peter Beardsley's reserves when they head for Holland tomorrow.
Barton was denied the work permit because he was given a six-month jail sentence after admitting assault and affray in 2008.
The news will be a blow to manager Alan Pardew as he will have to do without a key member of his squad for a significant part of his preparations for the new campaign.
Barton has worked hard in recent years to tackle the problems which repeatedly landed him in trouble earlier in his career.
The most serious incident was when he was jailed for six months in May 2008 – he served 74 days – after admitting an assault on a man in Liverpool the previous December.
He has since sought the help of the Sporting Chance clinic and has spoken frankly about the ongoing battle with his demons.
Apart from punching Blackburn's Morten Gamst Pedersen off the ball last season – for which he received a three-match ban – he has kept himself out of trouble.
Barton said in a statement on Newcastle's official website: "Unfortunately, I was denied my visa due to my past.
"I regret not being able to travel with the club on this trip, but at the same time, I don't expect to be treated any differently or more favourably than anyone else in a similar situation.
"All I can do is continue to improve as a person, which is what I intend to do.
"Again, apologies to all the NUFC supporters – as well as the fast growing legions of football supporters in the United States who I was looking forward to meeting. I will see you in the future."
Newcastle will play three games in America against Sporting Kansas on Wednesday, July 20, Orlando City three days later and Columbus Crew on Tuesday, July 26.