White Hart Lane boss still searching for more firepower.
Watching Kaizer Chiefs v Tottenham?
With the Great New COS Facebook App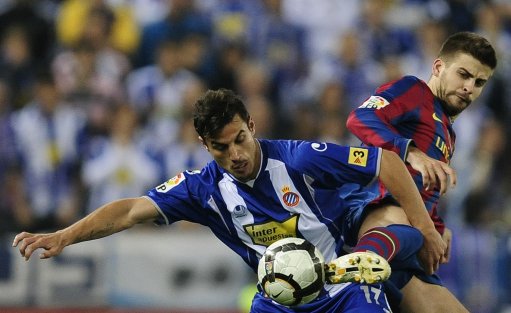 Espanyol striker Pablo Osvaldo has dismissed reports he will move to Tottenham Hotspur this summer after admitting he wants to stay with the La Liga side.
The 25-year-old has caught many scouts attention after scoring 13 goals in 22 starts last season, and Spurs are known to be chasing him.
But the Argentine-born hit-man does not want to leave the Catalan club and wants to captain the side to prove his commitment.
"I'm happy to be here," he told El Mundo Deportivo.
"I'm only thinking about Espanyol and it shows that I want to stay; I'm focused on the work here and on the team.
"I would like to be (captain) in order to show that I want to stay," he said. "But that is for my team-mates to decide; they are the ones who should choose.
"I feel very identified with this team and I'm very committed to the project – I would love to be captain."
Tottenham's search for a striker looks set to continue. They have been priced out of moves for most of Europe's top strikers including Fernando Llorente, Diego Forlan and Giuseppe Rossi.
Spur were close to signing Internacional striker Leandro Damiao, but the 21-year-old has signed a contract extension with the Brazilian side.