Emirates Stadium boss makes a very wise decision.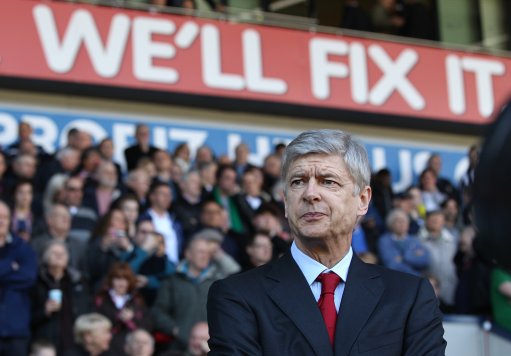 Arsenal boss Arsene Wenger is prepared to lose Samir Nasri on a free transfer next summer rather than sell him now.
Nasri, 24, has 12 months left on his contract and BBC Sport understands Manchester United made an offer of almost £20m for the midfielder in June.
"I'm willing to keep him for another year, even if it means we risk losing him for nothing in a year's time," said Wenger, whose side are in Malaysia.
"I think the board agrees with me as it is a technical decision."
He added: "Our goal is to win the championship and we need good players to do that."
Wenger was delighted with Nasri's performance in a 4-0 win over a Malaysia XI on Wednesday.
"Samir has always been committed to the team and we saw that today," Wenger said. "He did very well coming off the bench."
Arsenal play in China on Saturday before flying back to Europe.
Nasri has so far refused to sign a new contract with Arsenal and has also been linked with Chelsea and Manchester City.
SOURCE: BBC Sport
I think that Arsene Wenger is a very wise man for opting for this path to the age old problem of whether to allow a prized asset to force an exit. When a key player has just a year to run on his contract and steadfastly refuses to sign a new deal then the traditional plan of events dictates that the selling club then scampers around trying to get what they can for their star performer and then takes the money and plans accordingly.
In this manner a team loses a quality player for a fraction of his valuation and another side benefits from the player's actions. More importantly the selling side loses that player's services for that coming season and this is where Wenger has balanced long term gain for short term success.
The Arsenal boss knows he has to win something this season or face the very real possibility that he will be axed. There is no guarantee that past glories will prevent a side from sacking their boss, and it has now been six seasons since the North London side captured any silverware and Samir Nasri is one of the most crucial players in his armoury.
Even though the likes of Man United and Man City were reportedly ready to offer as much as £20m for the 24 year old French international, the idea of selling such an asset to a direct rival was clearly something that Wenger was not interested in doing. Had an offer of a similar amount come in from Italy or Spain then perhaps the Gunners boss would have dealt with the situation differently, either way it seems such offers were not forthcoming.
The danger is that Nasri doesn't act in a professional manner this season, that his not being allowed to leave has a negative effect on his performances. I don't see that happening for a number of reasons. He knows that if he plays as well as he did last term, then Europe's elite will be after his services and the lack of a transfer fee mean that the former Marseille man can significantly increase his personal earning potential. Secondly if he performs well and helps Arsenal to a Premier or Champions League triumph then perhaps he will be less inclined to leave?