Former Emirates and Etihad Stadium star talks on new role.
Watching Club America v Manchester City? Check In With the Great New COS Facebook App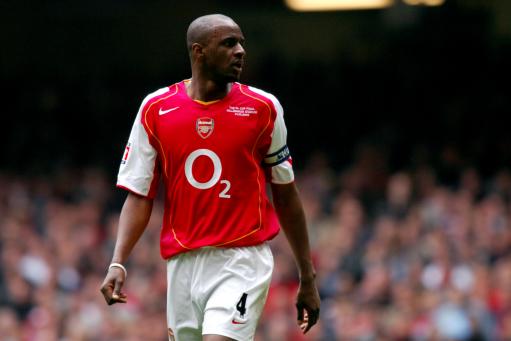 Arsenal great Patrick Vieira has retired from professional football and will take up a coaching role at Manchester City.
The 35-year-old was released by City at the end of last season and will become football development executive at the club to help the development of the youth players.
Vieira has had an extremely successful career and has played for many top clubs including Arsenal, Juventus, Inter Milan and City.
With the Gunners he won three league titles and four FA Cups (and one with the Blues last season), and captained the famous Invincible side.
In Italy he won four Serie A titles and two Italian Cups. With France he won the World Cup and European Championship as well as 107 caps.
He had a combative style, which led to his infamous battles with Manchester  United's Roy Keane, but was also a player with great skill and energy.
As well as working in the youth set-up, Vieira will also help to deliver the club's social responsibility programme and get involved on the commercial side.
"This role is a fantastic new challenge for me and I am very grateful to Manchester City for offering me this opportunity," Vieira said.
"I have a lot to learn about the non-playing areas of the business but there are many very experienced people here for me to learn from and I am confident that I can make a significant contribution to the club's ongoing success.
"I am particularly pleased to be given the opportunity to work with the club's community scheme," he added.
"Manchester City has a great reputation for its commitment to its community and charity partners and I believe I can help take that message to an even greater audience.
"Everyone at Manchester City – the fans, the staff and the players – have made me and my family feel very welcome here over the past two years and I am very happy to have been given the chance to stay and develop my career away from the pitch."