Emirates boss hits out at Nou Camp club and players.
Watching Hangzhou Greentown v Arsenal?

With the Great New COS Facebook App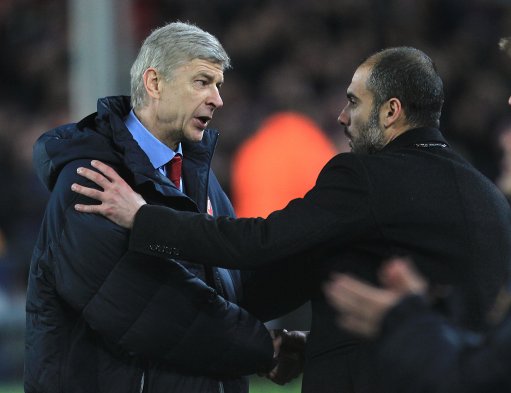 Arsenal manager Arsene Wenger has slammed Barcelona after they published an interview claiming captain Cesc Fabregas was 'suffering' because he wanted to leave the Emirates.
The Spanish and European champions have long been pursuing the 24-year-old and have tried every tactic possible to prize him away from north London.
The Spain international would jump at a chance to return to his boyhood club but is torn between staying at the club he loves and returning home.
Barcelona yesterday posted on their website an interview with Xavi Hernandez in which he claims Fabregas wants to leave but Arsenal will not let him.
"I spoke to Cesc in Ibiza and he said he was suffering because he wanted to come," Xavi said.
"It's more like, he did everything he could to come and wants to leave Arsenal."
Barcelona have had several bids rejected by the Gunners but have not matched the £40million price tag slapped on the playmaker.
The public nature of Barcelona's pursuit of Fabregas has irked Wenger, who have tried to unsettle the Gunners' talisman, and the Frenchman thinks they should stop.
"I cannot comment on every comment," he said. "What is important is that Cesc Fàbregas is contracted to Arsenal.
"That is a fact. Arsenal wants to keep him and all the rest is comment.
"If I found Barcelona in exactly the same position, I believe a mutual respect between the clubs should stop this kind of comment.
"If it is true, it is very disrespectful and it is not the first time that Xavi has been disrespectful to Arsenal."