Toon Army boss wants more firepower at St James' Park.
Watching Darlington v Newcastle United?

With the Great New COS Facebook App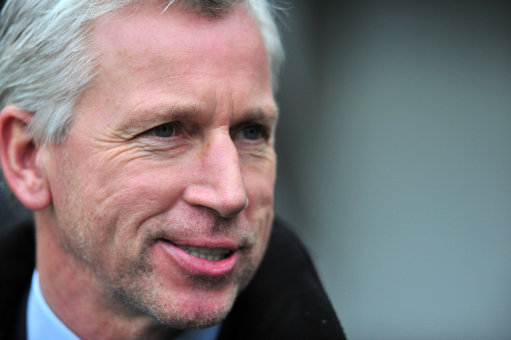 Newcastle United manager Alan Pardew says he is still in the market for a striker and has cash available to spend.
The Toon Army boss is still looking to replace Andy Carroll, who signed for Liverpool in January for £35million, despite already signing Demba Ba on a free.
Paris St Germain's Mevlut Erding remains among their targets despite suggestions at the weekend that he intends to stay in France.
But having previously missed out on the likes of Kevin Gameiro and Gervinho, Pardew is keen to make a significant breakthrough as soon as possible.
He would like to add two attacking players to his squad but this depends on how much he spends on the new hit-man.
"I don't really want to mention names, but all strikers who are available, we are keeping a close eye on," he said.
"It's important that we keep bolstering the team as best we can.
"We have obviously been looking for a striker – we are still bidding for a striker as we speak – so we are doing all we can to get the right players for Newcastle.
"It's not easy, it's not an easy market – strikers are always the most difficult to get across the line – but we are working hard on it.
"It depends, really, on the attacker that we hope to secure," he added.
"There has been talk of the money we have got in and where has it been spent, et cetera, et cetera.
"But you would be surprised with the deals we have done, it actually amounts to a fair bit.
"We have got enough to bring a striker in of the right ilk for this football club, and that's what we need to focus on.
"When we secure that player, then we will look again."