Emirates bench-warmer is on thin ice with boss.
Watching Hangzhou Greentown v Arsenal? Check In With the Great New COS Facebook App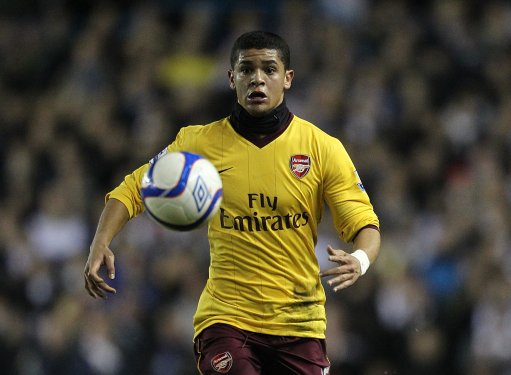 Arsenal midfielder Denilson has played his final game for the club after being hauled off just 20 minutes after coming on as a sub and then storming off down the tunnel.
The 23-year-old suffered the ultimate humiliation for any footballers during his side's 4-0 pre-season win over a Malaysian XI in Kuala Lumpur.
The Brazil international has already expressed his desire to leave the Emirates but the Gunners have been unable to sell him.
So it looked likely Denilson would remain in north London until at least January but this latest episode means a transfer is more likely.
He was brought on at half-time during Arsenal's 4-0 win, but was replaced just 20 minutes later – prompting him to storm off down the tunnel.
Initial reports suggested he was injured but this has been dismissed by the Arsenal medical team
Manager Arsene Wenger will not be impressed by his attitude and with youngsters Emmanuel Frimpong and Craig Eastmond pushing hard for inclusion, Denilson's days are numbered.
Samir Nasri made an appearance off the bench and impressed for the Gunners, while Aaron Ramsey, Theo Walcott, Carlos Vela and Tomas Rosicky got on the scoresheet.