Stamford Bridge and the Etihad Stadium will fancy their chances of taking the title away from Old Trafford.
Watching Seattle Sounders v Man United?

With the Great New COS Facebook App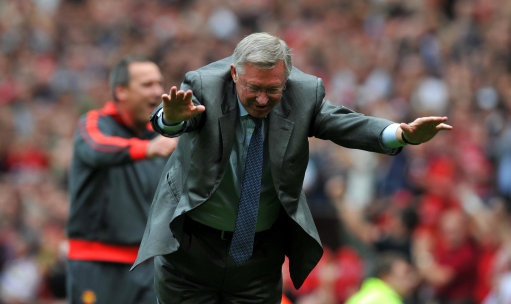 Manchester United manager Sir Alex Ferguson insists any team in the top six could win the Premier League this season.
The United boss believes the tradition big four, of themselves Arsenal, Chelsea and Liverpool, will battle with Tottenham and Manchester City for the title.
He will not write off Arsenal, despite enduring a torrid summer with big names possibly leaving, or Liverpool who have not won the league since 1990.
Ferguson is also wary of neighbours City, because of their vast wealth, and Spurs, who will not have the distraction of the Champions League this season.
"We used to talk about a top four, with ourselves, Arsenal, Chelsea and Liverpool," he said. "You can't say that any more.
"Manchester City have definitely come into the frame. They have a buying power better than the rest of us.
"Maybe having the run in the European Cup just stretched Tottenham too much last season and they ended up being out of the top four.
"But you look at those teams and say any one of them could win the league."
"We know it is going to be such a big challenge again this season.
"It never changes. It is not an easy league to win. But we have experience of winning it. That helps."