Etihad Stadium striker will not be moving to former club this summer.
Join the FREE CaughtOffside Fantasy Football League and Win Big Prizes!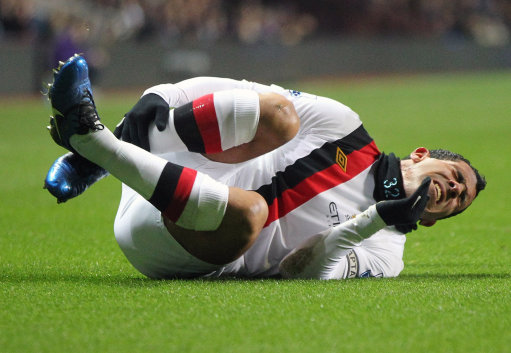 Carlos Tevez's move from Manchester City to Corinthians has fallen through because the Brazilian club pulled out.
City thought a £40m deal had been agreed for the Argentine striker after he told the Premier League outfit he wanted to return to South America.
But Corinthians said there was not enough time to sign the the 27-year-old before the Brazilian transfer window closes at 0400 BST on Thursday.
Corinthians still want Tevez and hinted an agreement can be reached in January.
It had appeared that the former West Ham forward had got his wish for a transfer but then in a statement, Corinthians said: "The board of Sporting Club Corinthians hereby officially announce the impossibility of hiring the Argentine striker Carlos Tevez."
SOURCE: BBC Sport
Ah, this leaves Carlos Tevez with a bit of a problem. You see the Brazilian transfer window slams shuts today and no deal has been done and is unlikely to be done today leaving the Man City player in something of an awkward position.
Corinthians have stated that they are ready to pick up on the proposed transfer again in January but that would mean the Argentine would have to spend half a season at a club he has made it perfectly clear he doesn't want to play for.
This could of course pave the way for another offer with the likes of Real Madrid and Inter Milan said to be interested but moves to Spain and Italy would in many ways make Mr. Tevez look like a liar as he has stated all along that his intention to leave the Etihad Stadium is due only to the fact that he wants to be nearer to his family, who live in Argentina.
Now Brazil is a lot nearer to Argentina than England but Madrid and Milan are not much nearer. We even did some investigating into just this fact.
The distance between Manchester and Buenos Aires is 6959 miles or 11198 kilometers if you prefer.
The distance between Sao Paulo and Buenos Aires is just 1041 miles/1675 kms
The distance between Madrid and Buenos Aires is 6251 miles/10061 kms
The distance between Milan Buenos Aires is 6964/11207kms, so in fact even further than Manchester.
What are the odds that Mr. Tevez pursues a move to continental Europe and that his 'excuse' for wanting to leave Manchester City is in fact an elaborate, and not very subtle, ruse? Clearly this is something the 27 year old striker would never do, it's not like he has ever demanded a move before…Oh hang on, this is a player who demanded Corinthians let him leave for West Ham all those years ago!