Having looked at goalkeepers, we turn our attention to the most expensive, mid-range and bargain deals for defenders.
Join the FREE CaughtOffside Fantasy Football League and Win Big Prizes!
to Koln v Arsenal with the Great New COS Facebook App
Welcome once again to the Fantasy Football 2011/12 season.
We have teamed up with our pals at the Metro to bring you this season's edition and it could not be simpler, or cheaper, to sign up.
Just click the link up above and you can register your team for free into the CaughtOffside fantasy football league, for your chance to win some fantastic prizes.
The rules are basic too.
Pick a squad of 15 players with a £100million budget (four players/Premier league team) and put them into a formation.
Today we are looking at defenders, and we have given you our choice of expensive, mid-range and bargain deals for the shot-stoppers.
When selecting your back four, certain criteria have to be considered in order to gain points.
They can gain points by scoring a goal (40), assists (10), every tackle/block/clearance (2 each), and by keeping a clean sheet for every 10 minutes played (1).
Points are also earned by starting a game (15), coming off the bench (5) and for every 10 minutes he is on the pitch (1).
They can lose points if they miss a penalty (-10), score an own goal (-25), concede a goal (-5), and receive a yellow (-10) or a red card (-25).
So here are our selections, and in the next few days we will be releasing our choices for the midfield and strikers.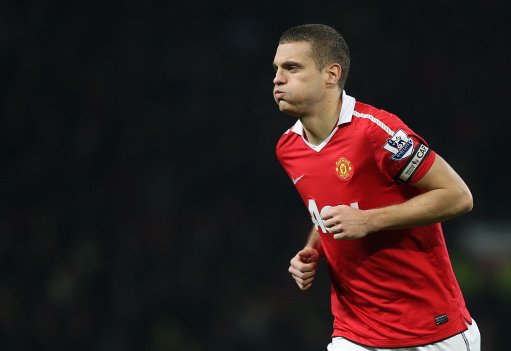 Expensive: Nemanja Vidic (Manchester United) – price: £6.2m
Last season's player of the year is obviously expensive but his price tag is understandable. He contributed to United's third lowest goals conceded title (37). He also scores goals, with five to his name in the last campaign.