Stamford Bridge skipper has eyes on the hot-seat.
Join the FREE CaughtOffside Fantasy Football League and Win Big Prizes!
to Malaysia XI v Chelsea with the Great New COS Facebook App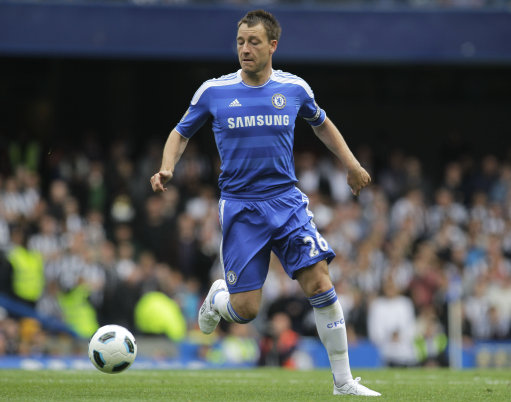 Chelsea captain John Terry wants to become the next Chelsea manager after Andre-Villas-Boas.
The 30-year-old has ambitious plans to succeed the Portuguese boss but does stress he is fully behind Carlo Ancelotti's replacement.
The England skipper believes the appointment of Villas-Boas show Chelsea will appoint a young manager and he pointed out he will be the same age as the 33-year-old when his contract expires.
"Obviously that's my overall aim, to become manager," Terry told the Daily Telegraph.
"It's great for current players as well, looking at this, and bringing in Roberto di Matteo as well, and giving chances to players who have been around the club and who know the club inside out.
"So that gives the players like myself, who have been here a long time, hope that maybe if we do our badges, then there will be roles there in the future.
"The club are encouraging that."
"We have spoken about managers coming and going, but I'm certain he (Villas-Boas) will be around for a long time," Terry added.
"In Carlo Ancelotti's first season we thought we had that stability, but it just goes to show the thoughts and ideas of the club.
"It's up to us as a group of players to achieve, and the manager to get us ready for that.
"He knows players, has positional sense and pays great attention to detail in pre-game and during training.
"And he's very much like (Jose) Mourinho in taking it from one training session to another, which is good. He's his own man.
"I'm sure he will bring a lot to the club."
Chelsea v Malaysia XI Live Streaming