White Hart Lane has never seen anything like this.
Join the FREE CaughtOffside Fantasy Football League and Win Big Prizes!
to Barnet v Tottenham with the Great New COS Facebook App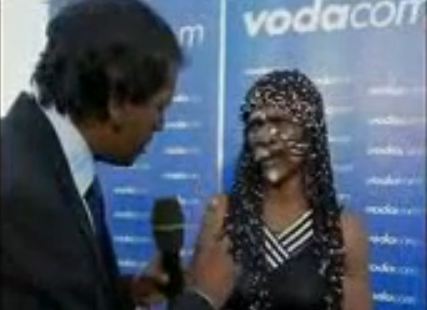 South African TV conducted one of the weirdest interviews seen for quite some time on Tuesday night prior to the match between the Orlando Pirates and Tottenham.

Wearing only women's clothes in the black and white colours of the Pirates, a freaky-looking, completely incoherent Orlando fan was plucked out from the crowd and uncomfortably put on television.

What transpired was a shambles.

The tone was set in the opening remark of the interview as the presenter said "Your dress today. It's very unusual for a man!"

Then, begging the question whether there was suppose to a second 'h' in his last name, the fan was identified as "Goodenough Sithole."

After that, when Mr. Sithole finally got a chance to talk back, the interview went downhill fast. Sounding intoxicated, talking gibberish and mentioning "Zulu elves," the interview was one of the greatest football fan car-crash moments ever recorded live.

Source: 101 Great Goals
See what you think. Just like the great South African invention, the Vuvuzuela, it is unlikely the dress sense will catch on either.
Gok Wan may like it.