Chief exec raises hope of introducing system.
Join the FREE CaughtOffside Fantasy Football League and Win Big Prizes!
to Malaysia XI v Chelsea with the Great New COS Facebook App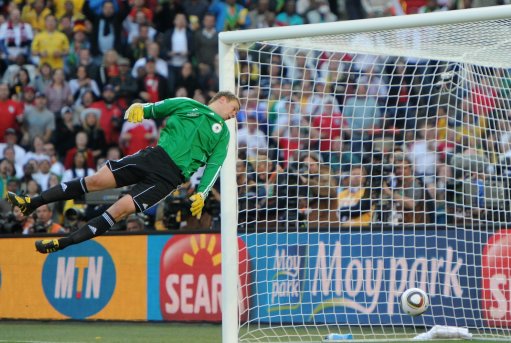 Premier League chief executive Richard Scudamore hopes to have goal-line technology in place for the start of next season.
The ongoing debate about technology has rumbled on for many years from the 1966 World Cup final to last season's Chelsea goal against Tottenham being given when it had not crossed the line.
The Premier League's review of the new season will be distributed to MPs and Scudamore has indicated technology could be used in 2012/13.
"The whole point of the game is about scoring goals," Scudamore told the Guardian.
"Players strain every sinew to either create or deny them, fans shout themselves hoarse exhorting their teams to score them, managers' and players' careers can be defined by them.
"The technology is available, it is the fairness that is important and the Premier League would introduce it tomorrow if it could.
"Now Fifa is constructively engaged we are hopeful the 2012-13 season is a realistic aim."
Scudamore also questioned the Football Association and insisted English football in not in a state of disrepair.
"Some would have it that football in England is somehow broken, irreparably damaged and in need of saving," he added.
"That is an analysis of the game to which I cannot subscribe.
"Clearly, and by its own admission, the FA needs to address some structural issues that are no secret, as well as create a focus that means they can improve in their key areas of responsibility – the national teams, coach development and grassroots investment.
"However, the Premier League is a crucial part of the association of interests that engage and we have a duty to constructively engage with and support the processes already under way aimed at creating an organisation that can represent the best of English football at every level."
Chelsea v Malaysia XI Live Streaming