Nou Camp hero does not want war of words with Emirates club.
Join the FREE CaughtOffside Fantasy Football League and Win Big Prizes!
to Koln v Arsenal with the Great New COS Facebook App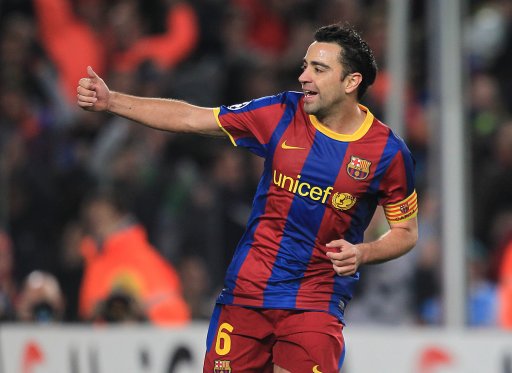 Barcelona midfielder Xavi has apologised to Arsenal manager Arsene Wenger over his comments about Cesc Fabregas wanting to move to the Nou Camp.
The 31-year-old claimed the Gunners captain was suffering because Wenger would not let him join his boyhood club.
Xavi insists he was only looking after Fabregas' best interests when he made his statement to the Barcelona website.
Wenger, who is determined to retain Fabregas' services, reacted angrily to the comments, branding them 'very disrespectful'.
Xavi says he never meant to offend the Emirates boss but is still hopeful Fabregas will join him at the Nou Camp this summer.
"It seems absurd to me, " he said. "I was only acting in the interest of Cesc and of Barca. But that's that and I really don't want to get into a war of words with Wenger.
"I didn't want to offend anyone."
"I don't really know the situation but it seems they are more disposed to sell this year than last year.
"Maybe we can be a bit more optimistic but it depends on reaching an agreement with Arsenal."
FC Koln v Arsenal Live Streaming