Emirates Stadium boss looking to add steel to his Gunners midfield.
Join the FREE CaughtOffside Fantasy Football League and Win Big Prizes!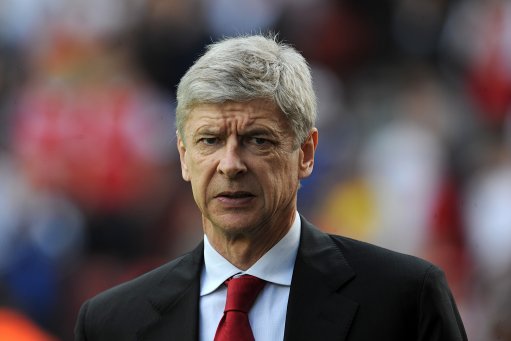 Arsenal Prepare £10m Move for Brazilian Midfield Enforcer
Arsenal boss Arsene Wenger will be put on red alert after the latest comments from Juventus midfielder Felipe Melo.
A number of clubs are reportedly keen on acquiring Melo's services, including German champions Borussia Dortmund, and he has even turned down a move to Sao Paulo, leaving Arsenal in the driving seat.
Melo has been linked with the Gunners on numerous occasions in the past, as Wenger has been looking to recruit a replacement for Patrick Vieira.
The north London side are set to lose their skipper Cesc Fabregas, and will therefore have cash to spend.
The Brazilian international has fallen out of favour at the Serie A side, having not been selected in Antonio Conte's team to travel out to America for their pre-season tour.
Speaking to Globo Esporte, the 28-year-old said: "I was not cut from the Juventus squad. Quite simply, in agreement with the directors, we decided it was inconvenient that I should only play in Serie A, considering my salary and the contract that runs to 2014.
"I've received an offer from Europe that will vastly improve my salary. We're finalising the details and over the next few days everything ought to be completed."
SOURCE: Sports Vibe
Arsenal boss Arsene Wenger has been strongly linked with Brazilian defensive midfielder Felipe Melo and now may be the right time to strike a deal to sign the Juventus star as it appears his time at the Turin club is nearing an end.
Wenger is thought to be after a midfield enforcer to add more steel to a fairly lightweight team and though this is a role that Alex Song has filled, the Cameroon international has been a little inconsistent of late and as such the Gunners boss would do well to beef up his options.
The 28 year old former Fiorentina man is something of a journeyman footballer and one could ascertain from the fact that the Powerfully midfielder has lined up for eight clubs in the past eight years that Melo has a reputation for being a bit of a trouble maker. Indeed the Rio State born battler has had his run-ins with team-mates and coaches during his two seasons at Juventus.
Wenger is keen to bring in big name signings to appease the club's fans and top performers and to show to Premier League rivals that the North London club are still a force to reckoned with, even after six seasons of relative failure.
Samir Nasri and Cesc Fabregas are still strongly linked with exits and thus far the Arsenal boss has brought in Ivory Coast striker Gervinho and Charlton Athletic full back Carl Jenkinson, hardly the type of signings to fill the fans with confidence.
Many have accused Wenger of continually planning for the future and always looking to uncover and unearth young talents instead of spending money on established and experienced pros and a move to sign a player like Felipe Melo may help to dispel that point of view.
The club have also just sent Denilson on loan to Sao Paulo so there is even greater need to bring in new central midfield options.
Arsene Wenger is also looking to complete deals to offload Nicklas Bendtner and Manuel Almunia, both of whom have been absent from the club's pre-season activities.