Argentine striker still on his way to Etihad Stadium exit.
Join the FREE CaughtOffside Fantasy Football League and Win Big Prizes!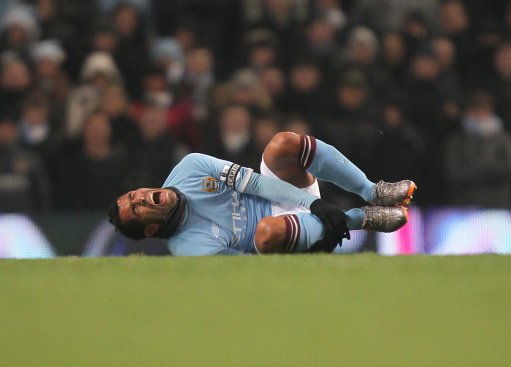 Carlos Tevez still wants to leave Manchester City and is not "overly worried" by the collapse of his move to Corinthians, says his representative.
The Brazilian side pulled out of a £40m move for the 27-year-old on Wednesday.
Kia Joorabchian told BBC Sport: "This is Carlos Tevez we are talking about, one of the best players in the world. We are not overly worried.
"He wants to leave but is still a City player at the moment and we will of course respect that."
Joorabchian said he expects there to be interest from other clubs in the striker, who signed a five-year deal with City in July 2009.
"We've just got to wait and see who comes in next for him," he said.
SOURCE: BBC Sport
That's hilarious, Kia 'slime-ball' Joorabchian stating that Carlos Tevez will 'of course respect' the fact that he is still a Man City player is a joke that almost split my sides. It is clear that respect has very little to do with the manner in which the Argentine striker has treated the Etihad Stadium club and it's almost certainly a word his agent has very rarely used, let alone understand.
Remember that behind this entire fiasco is Tevez's supposed desire to move nearer to his family, so watch as he sods off to either Madrid or Milan, which are of course no nearer to Buenos Aires than Manchester is.
There will be some idiots who claim that a move to the continent will suit his family better but let's face it Mr. Tevez has enough money to build a mini-Buenos Aires style compound in Manchester.
It would be hilarious if no club came forward to meet Man City's asking price and if that is the case I would strongly suggest that Roberto Mancini makes a point of leaving the former Man United and West Ham man on the bench whilst he picks players who DO want to play for the club!