Emirates legend insist club play better football now then when he was lifting trophies.
Join the FREE CaughtOffside Fantasy Football League and Win Big Prizes!
to Koln v Arsenal with the Great New COS Facebook App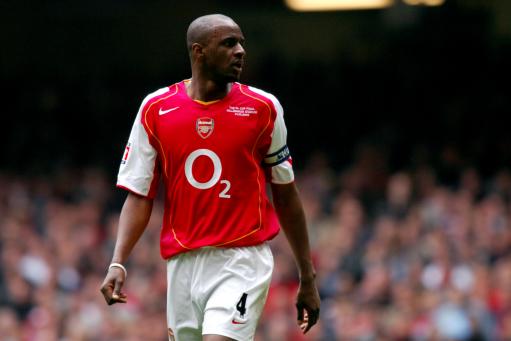 Arsenal legend Patrick Vieira says the club need to adopt a more physical approach if they want to break their six-year trophy drought.
The 35-year-old, who retired earlier this month, scored the final penatly that won the Gunners last trophy, the FA Cup, in 2005.
That was the World Cup winner's final touch in an Arsenal shirt, and while he believes Arsene Wenger's side are a more attractive team, he suggests their inability to frighten teams has cost them trophies.
"Since I left Arsenal, there are new players, a new generation and maybe a new philosophy because Arsenal play better football than we used to do in my time," he said.
"The passing and the movement is better and they are faster. But our team was more physical and responded better to the English game.
"There is a big difference between the Arsenal team now and the one I played in.
"Look at the goalkeeper back then, you had the personality and presence of David Seaman.
"In defence you had players like [Tony] Adams, [Steve] Bould and [Martin] Keown and then myself and Emmanuel Petit in the midfield – it was a big, physical, intimidating team.
"But I honestly believe that the Arsenal team now are playing better than we were then. The difference is we put silverware on the sideboard."
FC Koln v Arsenal Live Streaming