Old Trafford superstar sells more shirts.
Join the FREE CaughtOffside Fantasy Football League and Win Big Prizes!
to Chicago Fire v Man United with the Great New COS Facebook App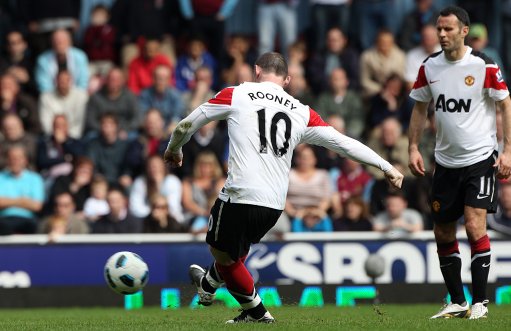 Manchester United striker Wayne Rooney is the most popular player in the Premier League.
The 25-year-old sold more replica shirts with his name on the back than any other footballer in the top flight, according to Premier League figures.
The England international went from controversy to controversy last season but his popularity remains undiminished.
There were lurid revelations about his private life, he threatened to join rivals Manchester City and swore into a camera live on daytime TV.
It is the first time that Rooney has topped the chart and the first time a United player has had the accolade since Cristiano Ronaldo in 2007-08.
Figures are based on the number of official club shirts sold domestically and internationally. Although exact numbers are not released, they are thought to run into the millions.
For the past two seasons Fernando Torres has been the man to beat but his £50 million move from Liverpool to Chelsea and subsequent dip in form did little for his popularity.
Arsenal's Cesc Fàbregas's possible return to Barcelona has seen him drop out of the top ten, while Carlos Tévez and Michael Owen also slipped.
Robin van Persie was the only player to re-enter the list, while strikers Javier Hernández and Luis Suárez have burst into the top ten in their debut seasons.
Another notable name to feature is that of Ryan Giggs, who appears in the top ten for the first time at the age of 37.
The Welshman set a record for Premier League appearances last season and his status among United fans remains undiminished.