Surprise, surprise.
Join the FREE CaughtOffside Fantasy Football League and Win Big Prizes!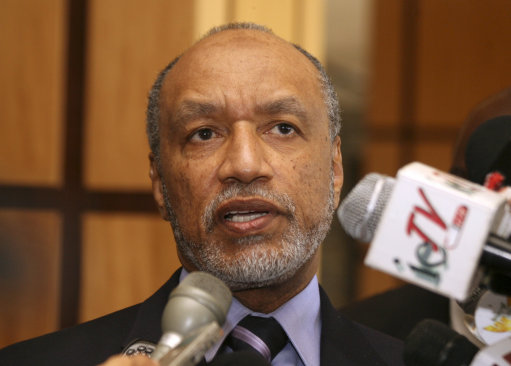 Former Fifa presidential candidate Mohamed bin Hammam has been banned from football for life after being found guilty of attempted bribery.
The governing body's ethics committee made the decision on Saturday after a two-day hearing.
Bin Hammam was accused of attempting to buy votes ahead of last month's Fifa presidential election.
The 62-year-old Qatari withdrew from the election, leaving Sepp Blatter to be re-elected unopposed.
SOURCE: BBC Sport
One would imagine that this is the end of the matter for FIFA, after all Mohamed bin Hammam is surely the only corrupt member of the organization. But seriously, how can anyone take this kangaroo court seriously. The only person FIFA hands a life ban to, happens to be the one person who challenged Sepp Blatter for the presidency of football's world governing body, what are the odds?
Meanwhile Jack Warner, who was also said to be involved in this incident, avoids punishment because he resigned shortly after this all hit the fan.
Once again FIFA shows just how inept and corrupt they have become. What a sham!