Upton Park boss not very subtle about probable White Hart Lane activity.
Join the FREE CaughtOffside Fantasy Football League and Win Big Prizes!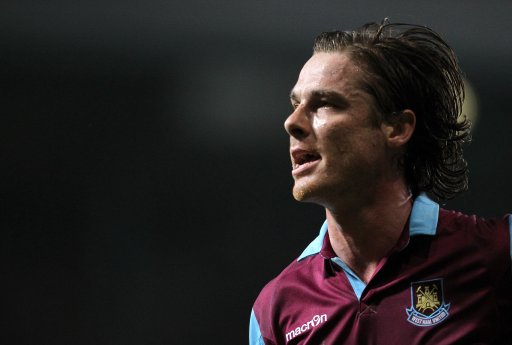 West Ham boss Sam Allardyce has warned Tottenham not to wait too long if they want to sign Scott Parker.
Tottenham manager Harry Redknapp has never hidden his interest in Parker, but conceded a deal could be difficult due to the finances involved.
Parker is expected to leave Upton Park this summer as he seeks to stay in the Premier League following West Ham's relegation to the Championship.
However, Allardyce insists if Spurs leave it until the last minute to swoop for Parker they will be left disappointed.
"It is a worry that Spurs might wait until the last minute because it would be the wrong time to do it," said Allardyce.
"If they want to come and do it then, I will be telling the chairmen it is the most expensive time and not the cheapest.
"So if Harry is listening, or anyone at Tottenham, watch out, don't be waiting that long because you won't be able to do it."
SOURCE: Sky Sports
Well that's not very subtle is it. Sam Allardyce is basically saying "come and get him" to Harry Redknapp but this tactic may well leave the White Hart Lane boss thinking that he may well be able to pick up the England international on the cheap, such is the obvious nature of West Ham's seemingly desperate attempts to cash in on their prized asset.
Having already brought in Kevin Nolan, Matty Taylor and Abdoulaye Faye it seems obvious that Allardyce is looking to put his own stamp on the Upton Park squad and it may well be that Parker doesn't fit into his overall plans, after all one would have thought that with captain Matthew Upson leaving the club that Parker would be the obvious choice to take the armband, but that duty has passed to Nolan.
It remains to be seen how much West Ham want for the 30 year old but Redknapp may be busy looking for younger signings and may well pass on a move for the former Chelsea, Newcastle United and Charlton man, regardless of how good a season the midfielder had last term.