Samba Star nearly went to St Mirren Park.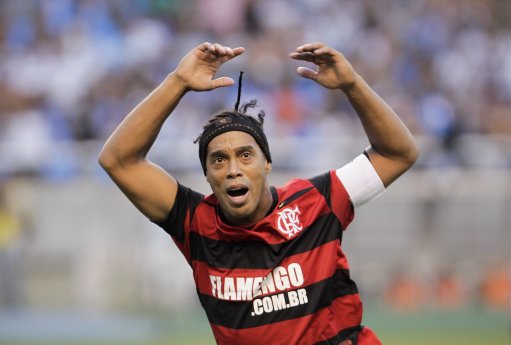 St Mirren have had to lower their sights having reportedly failing in an audacious bid to bring Brazil's latest superstar, Ronaldinho, to Scotland in a quick-fix transfer.

The Paisley club inquired about taking the 21-year-old striker, who is bound for Paris St Germain after agreeing to a £15m transfer, on loan until the end of the season.

But on Friday the Scottish Premier League club instead signed Glasgow-born striker Stephen McPhee on loan from Coventry City.

St Mirren had hoped to sign an experienced striker to boost their goals tally and had previously been linked with the likes of Benito Carbone, Jorge Cadete and Bebeto.

With the Brazilian season ended, Ronaldinho is technically out of contract at his old club, Gremio, until he moves to Paris.

That alerted Saints manager Tom Hendrie, who has contacts in South America, to the chance of picking up the young goal sensation before Saturday's signing deadline.

Hendrie told the Daily Record: "It was always going to be a long shot, but he's out of contract and not playing football.

"But there are sensitive legal matters going on in Brazil and the FA there refused his release.

"I am very disappointed. It almost seems bizarre that we are talking about a player of that quality who could have played for St Mirren."

Source: BBC Sport
Well how mental would this deal have been?
Ronaldinho, Barcelona, AC Milan and Brazil superstar, turning out for St Mirren.
This is the same player, who 13 months later, would have been lobbing England goalkeeper David Seaman from 40-yards to send the Three Lions crashing out of the World Cup.
At least Tom Hendrie is not the only Scot to have missed out on the Samba flair and tricks.
Sir Alex Ferguson tried to sign him from PSG, but the forward decided on a move to Barcelona. But Fergie did sign Cristiano Ronaldo instead, which was not a bad move.
However, one must feel for the Buddies' supporters who lost out on the opportunity to watch one of the games greats and in his place got Stephen McPhee.