Yes, the season is almost upon us!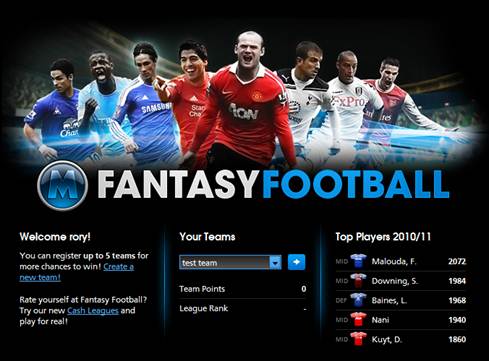 We've teamed up with the nice people at Metro to offer you a Fantasy Football experience second to none! The season is just a few short days away and you can now enter the CaughtOffside league which is absolutely FREE!
The Metro Fantasy Football game is very comprehensive. You get to pick a squad of 15 and have the chance to make transfers throughout the season so that you can keep on top of the trends and make sure you snap up those hidden talents that make themselves known as the season progresses.
The scoring system is simple but in depth and means that all your players can score points in a myriad of ways.
We have prizes galore
1st Prize wins – an iPad, £500
2nd Prize wins – £200
We have other prizes in the works and will reveal them shortly, they also include monthly prizes.
The Metro of course has it's own prizes on offer which run into £20k in total. Signing up is free!
During the season we will be running regular Fantasy Football articles keeping you up to date with who is doing well and which of our readers would do well to make a transfer or two. Basically it will be good fun!
So follow these simple instructions to get signed up.
1) Visit the Metro Fantasy Football Site, you can do that by CLICKING HERE.
2) Pick your team. Remember the team you pick now is not that important as you can make as many changes as you wish all the way until the 13th of August.
3) When you have selected your team click on the 'Private League' tab and you will be asked for the PIN Number which is 11505
4) You can enter up to five teams into the game and it's FREE!
Good Luck!