Old Trafford supremo hints at European breakaway.
Join the FREE CaughtOffside Fantasy Football League and Win Big Prizes!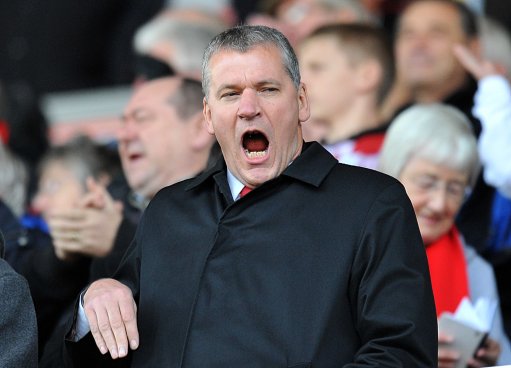 Manchester United chief executive David Gill has warned Fifa not to increase the number of international dates in what is already a cramped fixture calendar.
The Old Trafford supremo has told the world's governing body to remember who supplies the players as pressure mounts on president Sepp Blatter.
United returned from their tour of North America for next Sunday's Community Shield encounter with Manchester City at Wembley, knowing they will lose players to international friendlies the following Wednesday.
Three weeks after comes the first international double-header of the new campaign, within a month of there will be another and in mid-November their players will be called away once more.
Yet Blatter has spoken about more international dates being added, which has angered Europe's powerful leading clubs intensely.
Last week the chairman of the European Club Association, Karl-Heinz Rummenigge, promised the top clubs would breakaway from Fifa unless corruption in the game was stamped out.
While Gill has not gone that far, his comments certainly put more pressure on Fifa to get their house in order and show the strength European clubs now have on the world stage.
The European clubs clearly have little faith in Blatter and co, but Gill does trust Uefa president Michel Platini to take up the cudgels on his member clubs' behalf.
"Clearly it hasn't been a good year for FIFA," said Gill. "No-one could say it has.
"The calendar is wider than just the European situation but it is clear, we provide the players. We are a key part of the game.
"The Champions League is one of the top competitions in world football. We are producing the product. Everyone has to understand that."
"There are some issues," Gill added. "The way the calendar is constructed, the number of dates Fifa put in, insurance.
"There are no easy solutions. These things have been around for many years but if we can get together, it will be for the betterment of the game.
"UEFA is a professional organisation. What it has done in terms of its own structure and the Champions League is very professional.
"We have had an initial dialogue with them and they can liaise with FIFA."
West Brom v Man United Live Streaming