St James' Park hero made into outcast.
Join the FREE CaughtOffside Fantasy Football League and Win Big Prizes!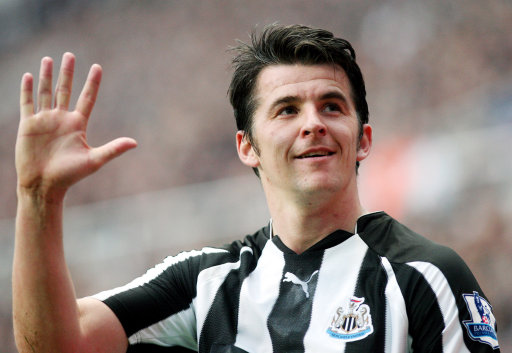 Newcastle United midfielder Joey Barton has been forced to train alone after he was released by the club yesterday.
The 28-year-old had one-year left on his Toon Army contract but was released by the club early as he refused to sign a new deal.
Owner Mike Ashley wanted his high wages off the accounts and had grown tired of Barton's twitter criticisms about the Newcastle board.
After initially announcing via his Twitter feed he was "off to training", the midfielder then remarked shortly after: "Made to train alone today, how predictable………"
Barton even took to quoting George Orwell just before that when he wrote: "In times of universal deceit, telling the truth will be a revolutionary act".
Despite his troubled past, it is understood Barton is a wanted man, with Arsenal, Manchester United and Tottenham supposedly in the running for his services.
Stoke City,
Everton and West Ham United are all understood to have made initial contact and have been linked with bids.
Agent Willie McKay has confirmed a couple of top clubs have been in contact, and there "won't be a problem finding Joey a home".
Newcastle v Arsenal Live Streaming