St James' Park bad boy could remain at the club.
Join the FREE CaughtOffside Fantasy Football League and Win Big Prizes!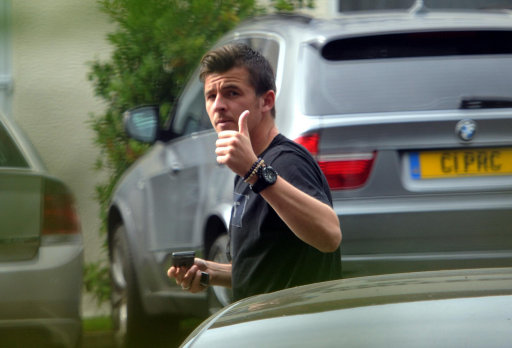 Newcastle United midfielder Joey Barton has hinted he may stay another season, despite the club not wanting him and strong interest from Tottenham Hotspur.
The 28-year-old was informed by the Magpies' board this week that he can leave the club now for free rather than wait until his contract expires in one year.
The England international has been accused of rowing with his manager, Alan Pardew, being a bad influence on younger members of the squad and disrespecting the club on Twitter.
Barton once again used the social networking site to suggest he will not be pushed out against his will.
"Just because ur [sic] told to jump, it does not necessarily mean u have to," he tweeted. "I may choose to stand perfectly still. It's my right…just a thought."
Barton, who was recently fined two weeks wages for his Twitter rants against the club, quoted George Washington, the first president of the United States, in another thinly-veiled attack on the Magpies.
"Quote of the day: If the freedom of speech is taken away then dumb and silent we may be led, like sheep to the slaughter. George Washington," he added.
Despite his troubled past, which includes a 2008 prison sentence for actual bodily harm and affray, Barton is understood to be a wanted man.
He has been made to train alone as Spurs, Arsenal, Aston Villa and Everton all clamber over his signature.
Newcastle v Arsenal Live Streaming