Reebok Stadium star looks unlikely to be heading for Emirates or Anfield.
Join the FREE CaughtOffside Fantasy Football League and Win Big Prizes!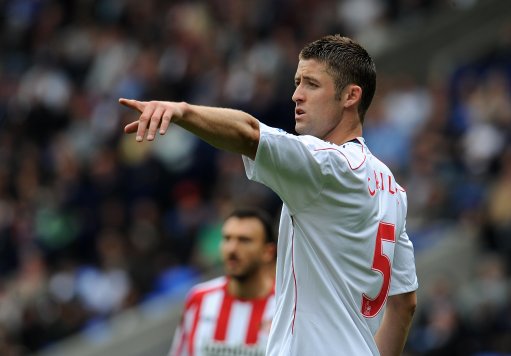 Bolton Wanderers manager Owen Coyle insists defender Gary Cahill will not be leaving the Reebok Stadium for Anfield this summer.
The 25-year-old has attracted strong interest from Liverpool and Arsenal but neither club have submitted a formal bid for him.
The England international has only one-year left on his contract but has a release clause in his deal that allows him to leave for £17million.
But Coyle states he and the player are only concentrating on the new season despite more rumours linking Cahill with a move to Anfield.
"This (Liverpool) story is without a shred of foundation," Coyle said. "It is irresponsible. To just reel words off is in poor taste.
"Nothing surprises you in football but people should have more knowledge of the background for anything before they write it.
"It doesn't faze me. I am not raging about it. I am just making a point.
"Gary had been through that much and read so many things, he is really focused," added Coyle. "That is the way we will treat it.
"It is not difficult for me either because there is nothing to chat about.
"There are 27 days left. This is another one. Nothing has happened, there is nothing concrete, there is nothing to report.
"If someone leaves, it will be the right business for the club but I don't pre-occupy myself with thoughts like that when I have a team to prepare for the rest of the season.
"If anything happens, we will re-adjust. At the moment it is hypothetical, so will focus on the players we want to add to the club."