White Hart Lane fans get ready, new season just days away! Click to read the Liverpool and Arsenal previews.
Join the FREE CaughtOffside Fantasy Football League and Win Big Prizes!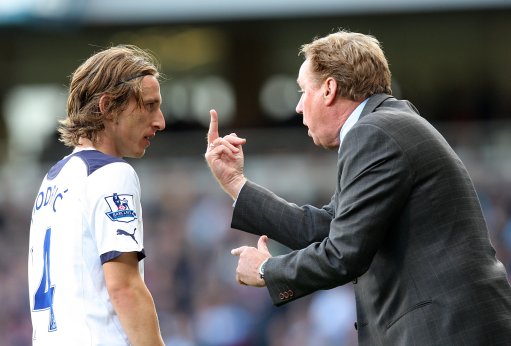 Last Season
Tottenham failed to maintain their grip on a top four spot but still managed to impress many with their Champions League form and with a number of their players making names for themselves in the process.
Harry Redknapp would clearly have been aiming to continue the remarkable progress his White Hart Lane side has made under his tenure but in many ways the North London club were victims of their own success and as such a fifth place finish to some may seem like the result of a poor season but should perhaps be more fairly viewed as part of the entire two and half seasons since the former West Ham boss arrived at the club.
The club paid the price for having too many misfiring strikers as Peter Crouch, Robbie Keane, Jermain Defoe, and to a lesser extent, Roman Pavlyuchenko all failed to put away chances consistently. Luckily the club had a number of goal scoring midfielders to at least partly cope with this failing.
A run of just three wins in their last dozen Premier League games were perhaps the result of the strains of a Champions League campaign but clearly that is something the club will have to learn to cope with, after all there is no doubting the size of Harry Redknapp's expansive squad.
Gareth Bale was a consistent force down the wing and his eye catching performances in the Champions League have won him many admirers. Rafael Van der Vaart took to life in the Premier League like a fish to water and along with Luka Modric and impressive youngster Sandro, Tottenham have won of the most creative and able midfields in England, with the Brazilian youngster showing he has the steel to serve Redknapp for years to come.
However the club's back line were once again dealt with many injury issues and Heurelho Gomes dropped a number of clangers as the season drew to an end and Tottenham failed to pick up their form and therefore finished six points off the Champions League pace.
A Quarter Final finish in last season's European run will have been adventure that all in the White Hart Lane squad will hope to repeat soon.