White Hart Lane club must help their supporters, says Levy.
Join the FREE CaughtOffside Fantasy Football League and Win Big Prizes!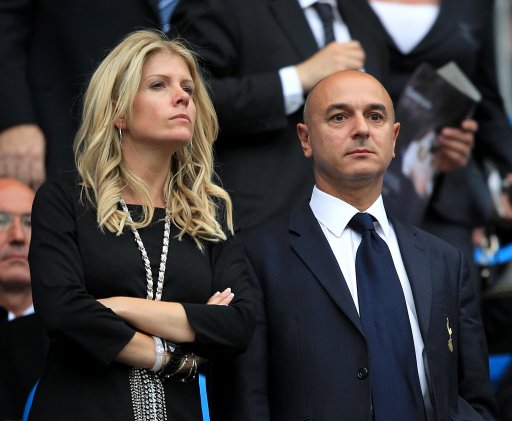 Tottenham Hotspur chairman Daniel Levy has pledged to help the area after the riots which have destroyed the heart of the community.
The trouble started on Saturday evening less than a mile from White Hart Lane after a peaceful protest against the fatal shooting of Mark Duggan turned violent.
Cars and buildings were set alight in the trouble, which spread to other parts of the capital last night.
Spurs are planning for this Saturday's Premier League opener against Everton as usual, but police will monitor the situation and advise whether the game should go ahead.
Any decision to call off the game on security grounds will have to be sanctioned by the Premier League.
The club's Park Lane ticket office will be shut until Wednesday at the earliest after it was broken in to and vandalised on Saturday night.
Tottenham have also cancelled tours of White Hart Lane and have urged fans to buy tickets for the match against Everton either online or via telephone.
Levy spoke of his dismay at the rioting this morning in a statement and offered to help as the local community try and rebuild from the damage caused.
"As a major employer and business in the area, the club is deeply saddened by recent events," he said.
"We are concerned about the disruption to local people's lives and the effect on the community as a whole.
"The situation has also meant that vandals have unfortunately been able to use the events as an opportunity to loot and destroy property and business premises.
"This is the second time this has happened in our area in recent times (the last incident being the Broadwater Farm riots in 1985).
"Our hope is that calm and order is restored as soon as possible and that we can now look to rebuild the area and the spirit of the community," he added.
"We have immediately offered support to the community and are discussing how best to assist with the aftermath of these events with our local MP David Lammy and Claire Kober, leader of Haringey Council.
"The club is committed to supporting its community with help with both the physical clean up of our area and the longer term rebuilding of the community spirit.
"It is more critical than ever that community, business and political leaders – local and national, public and private – work together to support the regeneration of this area and we shall play our part."
Tottenham v Everton Live Streaming
Join the FREE CaughtOffside Fantasy Football League and Win Big Prizes!