Etihad Stadium skipper insists club is still confident.
Join the FREE CaughtOffside Fantasy Football League and Win Big Prizes!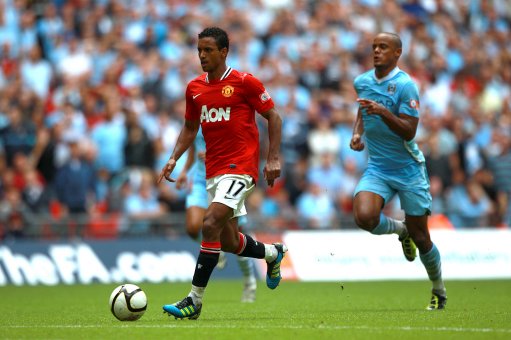 Manchester City defender Vincent Kompany has warned Manchester United the Community Shield result does not give them a psychological edge in the race for the Premier League title.
The Red Devils landed an early-season blow on their ambitious rivals as they snatched a last-gasp victory in a Wembley thriller yesterday.
Yet the Belgium international, whose mistake led to Nani's injury-time winner, is not concerned about the outcome and expects City to provide the champions a stern challenge.
It was a rare error from the normally reliable Kompany, who captained the team and is expected to be handed the role full time in place of Carlos Tevez.
City are expected to build on last season's FA Cup success to make a strong push for the Premier League title, and begin their campaign against Swansea at the Etihad Stadium next Monday.
The season ahead promises to be an exciting one for City with the club competing in the Champions League for the first time after finishing third last term.
When asked if the result gave United a psychological edge, Kompany said: "No, nothing.
"I'm sure if we would have won United would have said the same. We are very confident.
"We have seen here that even when we do not play our best game we can still be very dangerous. It was really close regardless.
"We have got a lot of potential and much to improve. Come the league, the Champions League and the FA Cup we will be ready. We are a strong team, an organised team.
"We might not have been it today, but we are going to be for the future."
"It would have been nice to win it but the fact we didn't isn't going to change anything for how we have worked towards the Swansea game," he added.
"It is good we have another important 90 minutes in the legs.
"It wasn't our best performance but when we start next Monday, that is going to be the big one. We are going to be ready.
"Every competition we start this season will be a priority for us. We are excited because it's a big season ahead we have been working hard.
"Come Monday it will be a big kick-off for us. But now is not the time to give big talk. We have to be ready for the Swansea game."
Man City v Swansea Live Streaming