Old Trafford legend backs club over Stamford Bridge and Anfield rivals.
Join the FREE CaughtOffside Fantasy Football League and Win Big Prizes!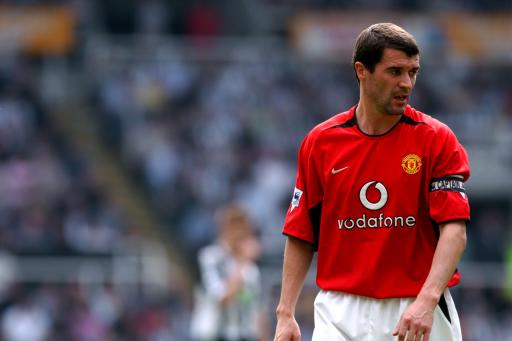 Manchester United legend Roy Keane has backed his former club to retain their Premier League crown after dismissing the chances of their rivals.
The former United skipper believes Chelsea will "self-destruct" and Liverpool are "nowhere near" good enough, while Sir Alex Ferguson has bought shrewdly this summer.
The Red Devil boss has replaced the retiring Edwin van der Sar, Paul Scholes and Gary Neville with youngsters David de Gea, Ashley Young and Phil Jones.
"If United are really at it, which they will be, they'll win it comfortably," Keane told the Sun.
"Even last year when United were slipping up, no team was strong enough to take advantage of it.
"United have bought well. People talk about losing experience and I appreciate that Van der Sar, Neville and Scholes have all retired.
"But they have good young players coming through – and Wayne Rooney can play better than he did last season.
"When you look at the players left behind, they have Vidic, Rio, Darren Fletcher – these are all international players. And Giggsy is still there.
"United don't let players go unless they know they have players coming through to replace them.
"Ashley Young and Phil Jones are good players, Chris Smalling is coming through and Danny Welbeck is a good player coming back after being on-loan at Sunderland last season.
"And when the older lads come to the end in four or five years, you'll have the likes of Jones and Smalling to step in with five or six years experience behind them.
"It's like a machine. You can talk all you like about other teams getting stronger but, for me, United have got stronger as well.
"They're going to do the business. Of all the teams, if one has the balance right I believe it's United."
Keane will not criticise new Chelsea boss Andre Villas-Boas, preferring to focus on the deep-rooted issues that plagued the Blues last season.
"Everybody is on about this new young manager [Villas-Boas] – but I don't think the manager will be the problem," Keane added.
"It's always the players down there, they all seem to self-destruct.
"They're big pals one minute and the next you hear they're all bickering with each other and players aren't happy if someone else scores."
As for Liverpool, Keane suggests their transfer business has focused on the wrong areas.
Manager Kenny Dalglish has spent heavily in midfield areas, bringing in Stewart Downing, Charlie Adam and Jordan Henderson.
But the defence still looks short on depth, and they have shipped in goals during pre-season friendlies, conceding 15 goals in six matches.
"Liverpool have bought good attacking players but I think it's actually defenders that they need," Keane said. "I think we've seen that a little bit in pre-season.
"Don't get carried away, Liverpool are in no position to win the league, nowhere near.
"Kenny Dalglish is the right man for the job.
"They've spent big money and bought good players – Luis Suarez is strong, Charlie Adam is a good player, but that was at Blackpool, and it's a big challenge for him.
"I gave Jordan Henderson his debut at Sunderland and he's a really good player. But to improve your team and to win the Premier League are two different things."
West Brom v Man United Live Streaming
Join the FREE CaughtOffside Fantasy Football League and Win Big Prizes!