Because of idiots like this the White Hart Lane fixture is the first weekend fixture to be postponed.
Join the FREE CaughtOffside Fantasy Football League and Win Big Prizes!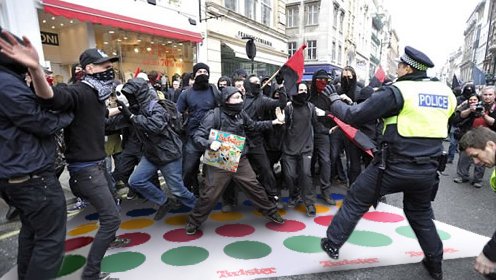 Tottenham's game with Everton this weekend has been postponed due to the rioting in London earlier this week.
At the official launch for the Premier League, chief executive Richard Scudamore confirmed to Sky Sports News that the match at White Hart Lane had been postponed.
Scudamore confirmed that the Metropolitan Police could not hand back Tottenham High Road in time for the council to complete a clean-up operation, which means the game cannot go-ahead – but he is confident the other nine matches will take place as planned.
"The very latest situation is that we know that we are going to lose the Tottenham-Everton game," Scudamore said.
"In fairness to the police they have done a fantastic job, but they are unable to hand Tottenham High Road back to the council until Friday night and that is late enough to get a safety certificate in time.
"The other nine fixtures are looking positive and by 6pm tonight we should have a clear picture, but at the moment it looks like nine will be on."
SOURCE: Sky Sports
This is of course very bad news and really does send out the wrong message across Europe and the world and one can only hope that other fixtures will not be postponed.
What do Tottenham and Everton fans think about this news?