Hawthorns want ex-Old Trafford hero.
Join the FREE CaughtOffside Fantasy Football League and Win Big Prizes!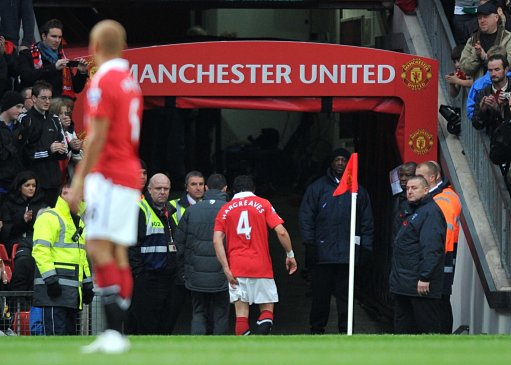 West Bromwich Albion have offered a play-as-you-pay contract to free agent Owen Hargreaves.
Baggies boss Roy Hodgson claims the ball is now in the 30-year-old's court if he wants to resurrect his career at the Hawthorns.
The England international was released by Manchester United this summer after four injury plagued seasons at Old Trafford.
He is still eager to play and released videos of himself in training at the start of the summer.
He has held talks with West Brom, and has convinced the club he is fit and able to play again to the extent where they have made him an offer.
But Baggies manager Hodgson does not know whether joining his squad appeals to the former England player, who may have other options to consider.
"When I left at 6pm on Tuesday, Owen was just about to leave at the same time," Hodgson said.
"And we made it clear: 'Look, we've done the test, we agree with you, and your man Alex, that the knee's okay and you can play football. And of course if you'd like to come and play for us that would be lovely.'
"But whether or not our offer is going to be interesting to him, that's what I don't know.
"He was looked at by our doctor, Mark Gillett, who was at Chelsea, who's quite an eminent person in his field.
"And we had all the test results that he of course brought with him as well. And we spoke to his man, Alex McKechnie, who had been rehabilitating him for the last year.
"He didn't go through a stringent medical, but he was looked at by someone who should know what he's talking about."
Hodgson sensed no bitterness from Hargreaves about his exit from Old Trafford.
"No, he was very sanguine about the whole affair, and I think he just wants to play football again," said the former Liverpool and Fulham manager.
"He was bitterly disappointed the way he had to leave English football, but he didn't speak badly about anybody.
"He was just more concerned, I think, to convince us, or maybe he's trying to convince other teams, that 'Listen, I'm a fit player, you can use me'."
Join the FREE CaughtOffside Fantasy Football League and Win Big Prizes!