Emirates Stadium boss demands Etihad Stadium star in Samir Nasri exchange deal.
Join the FREE CaughtOffside Fantasy Football League and Win Big Prizes!
Arsenal v Newcastle United Live Streaming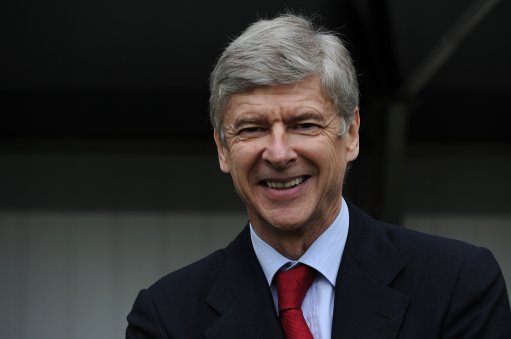 ARSENAL have sensationally told Manchester City: Give us Carlos Tevez and you can have Samir Nasri.
Hitman Tevez has been trying to get out of Manchester all summer.
And with Arsenal boss Arsene Wenger under growing pressure to bring in a top buy, the Gunners have suddenly come up with their shock proposal.
Midfielder Nasri had hoped to sign for City by yesterday lunchtime after being promised a £180,000-a-week deal.
But Arsenal – also on the verge of losing skipper Cesc Fabregas – have blocked the move while they see if they can sort a swap with Tevez.
The Gunners will have to make a cash adjustment in City's favour for the Argie because the club's top scorer is valued at £50million.
The best Arsenal can get for Nasri is £25m as there is only one year remaining on the French star's contract – meaning he could walk for nothing next summer.
However, Arsenal are hoping to get the Tevez fee down by £10m.
And they believe they can come to an agreement over his wages which could be as much as £200,000 a week.
Tevez has said he wants out of City to be closer to his family in Argentina but London is only 200 miles nearer South America than Manchester.
SOURCE: The Sun
This would be quite a coup but is there any chance whatsoever that a deal could be struck that would see Carlos Tevez making his way to the Emirates Stadium? If this source is accurate then clearly Arsene Wenger is attempting to get into the position of power in relation to the probably loss of one of his top performers and that at least will be something Gunners fans will respect him for.
Up until now it has appeared as though the Arsenal boss had given in and was prepared to see both Samir Nasri and Cesc Fabregas leave the club, as Gael Clichy had done earlier in the transfer window, however both players still remain at the North London club so perhaps Wenger isn't being as meek as he appeared to be.
In terms of adding more firepower to the Arsenal squad, well whilst that area is perhaps one the doesn't need addressing a player of Tevez's quality will always be a bonus. Currently Wenger will rely on Robin Van Persie to be his main striking option but the Dutchman's well documented injury problems will lead most to concede that for portions of the coming season, other players will be needed to take some of the burden.
As back up Wenger has Gervinho, Marouane Chamakh, Carlos Vela, and for the time being at least, Nicklas Bendnter, so Arsenal have a number of alternative options but clearly the Argentine international would offer a great deal. Tevez was joint top scorer in the Premier League last term and is a consistent threat in the attacking third.
However the former West Ham and Man United man has stated his desire to leave Manchester to move nearer to his family in Buenos Aires and a move to London only serves to bring him closer to a series of major airports which may be an extra hour nearer in flight time, so if he does show his interest in this move it would make the striker look like a hideous hypocrite.