Ewood Park boss claims drink was spiked.
Join the FREE CaughtOffside Fantasy Football League and Win Big Prizes!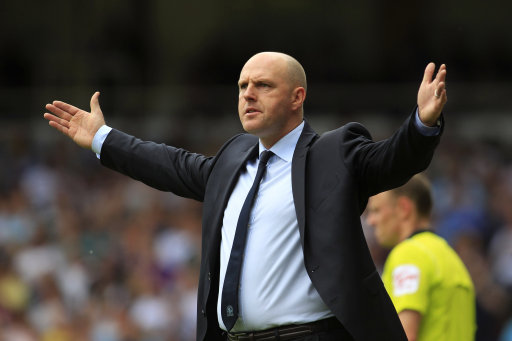 Blackburn Rovers manager Steve Kean was handed an 18-month driving ban and fined £1,800 after being convicted of drink-driving.
The 43-year-old was almost twice the legal limit when he failed a breath test just hours after his side played Manchester United in the Premier League last May.
The Ewood Park boss pleaded guilty but applied to escape the ban, claiming his drink was spiked.
But a judge at Macclesfield Magistrates' Court in Cheshire rejected the "special reasons" application, saying Kean had failed to prove his drink had been laced.
Kean was breathalysed after his black Mercedes was pulled over by police on the southbound carriageway of the M6 near Knutsford, Cheshire, on May 14.
The prosecution say he sped past a marked patrol car at 90mph.
The officers, who were driving at 50mph, pulled him over and gave him a breath test which recorded 65 micrograms of alcohol per 100 millilitres of breath.
The legal limit is 35 micrograms per 100 millilitres of breath.
Kean admitted drinking two-and-a-half glasses of red wine with Sir Alex Ferguson after the game, and later a bottle of Budweiser at a pub near his Blackburn home.
A medical expert said that quantity of alcohol would have been insufficient to cause the breathalyser reading.
The defence argued that one of his drinks must have been spiked.
But the prosecution said there was another possibility – Kean was lying about his alcohol consumption that day.
Giving evidence, Kean told District Judge Nicholas Sanders there was a "celebratory" mood at Ewood Park after the game because United had clinched the Premier League title and the 1-1 result was considered a "good point" for Rovers.
He said: "When I first went in I poured Sir Alex a glass of red wine and I poured one for myself. I wished them all the best and congratulated them on winning the title."
He said Sir Alex later poured him a second glass of red wine, and he had a further half glass.
"I was well aware that I was driving so I had two-and-a-half glasses over the course of an hour," he told the court.
Before setting off on the motorway to his family home in Surrey , he stopped at the Whalley Arms pub to meet a group of friends who had been to the game.
He spent around 45 minutes at the pub, which was packed with Rovers, United and other football fans watching the highlights of the FA Cup final.
During that time he said a friend bought him a bottle of Budweiser which he drank out of a small glass.
He said he frequently left the glass unattended as he talked to football supporters, signed autographs and posed for photographs.
Questioned by counsel for the defence James Harrison about how he felt as he left the pub, Kean said: "Football is an emotional game and your adrenaline is rushing but I felt fine.
"I was happy but not intoxicated, not at all. I have done that journey lots of times and wouldn't attempt to do it (drunk)."
A spokesman for Blackburn said the club would not be commenting on the case.
Join the FREE CaughtOffside Fantasy Football League and Win Big Prizes!