White Hart Lane hero heading to the States.
Join the FREE CaughtOffside Fantasy Football League and Win Big Prizes!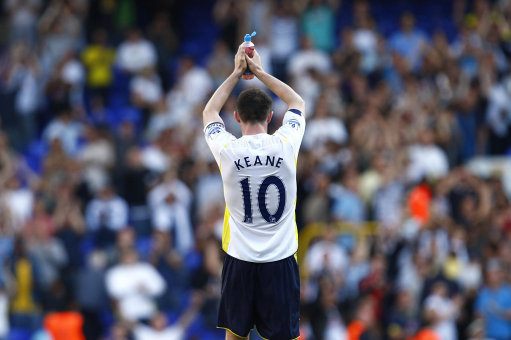 Tottenham Hotspur striker Robbie Keane is on the verge of joining Los Angeles Galaxy this morning in a £3.5million deal.
The 31-year-old has been deemed surplus to requirements after dropping down the pecking order last year following the arrival of Rafael van der Vaart.
The Republic of Ireland international played 13 times for Spurs last year before being sent on-loan to West Ham, where he failed to impress, and has recently stated his desire to leave.
Keane wants a move to America, but the agreed deal is complicated by MLS rules, which states any team must have only three high-earning squad members, known as 'designated players'.
The Galaxy have David Beckham, Landon Donovan and Juan Pablo Angel registered as their 'designated players' and must lose one of them to allow Keane to join.
Angel, the former Aston Villa striker, is the most likely player to leave the Galaxy, with Philadelphia Union reportedly interested in signing him.
Another problem that may hinder the deal is that the MLS transfer deadline passed at midnight EST (5AM UK time).
LA Galaxy president Tom Payne said any signings would not be formally announced until this evening UK time.
Keane made 254 appearances for Spurs during his first spell between 2002 and 2008, during which time he scored 107 goals.
He then moved to Liverpool for £20million but returned to north London within six months after a torrid time at Anfield.
Redknapp preferred Jermain Defoe, Roman Pavlyuchenko and Peter Crouch last season and the arrival of Van der Vaart further reduced Keane's first-team opportunities.
Blackburn and Leicester City are also thought to be interested in the former Inter Milan striker.
Join the FREE CaughtOffside Fantasy Football League and Win Big Prizes!