Arsene Wenger selects Dutch international to take over from Cesc Fabregas as Emirates Stadium skipper.
Join the FREE CaughtOffside Fantasy Football League and Win Big Prizes!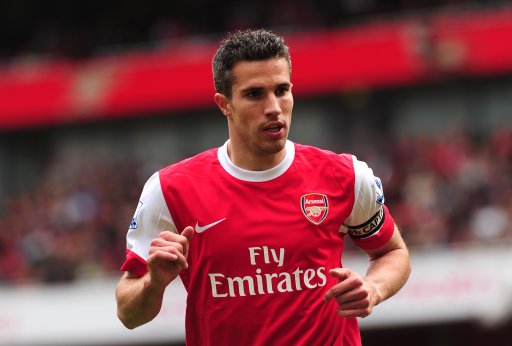 Arsenal striker Robin van Persie has been confirmed as the club's new captain.
The 28-year-old Holland international has been at the club since May 2004 and takes the armband from Cesc Fabregas, who left for Barcelona this week.
Manager Arsene Wenger told the official matchday programme: "He is a leader through the way he plays, through his attitude and through his desire to win.
"He's been at the club a long time and he's a technical leader as well."
Van Persie, who will be assisted by defender Thomas Vermaelen, said he was relishing the opportunity.
"As captain, you are an ambassador for the club and I'm ready for that," said the Dutchman. "I've been in the game now for more than 10 years, so I know how this world works.
"You should always try to show respect. This is just basic stuff that all human beings should have in their life – just being nice to people.
"It's the little things, like giving people a minute of your time in the street. You show them respect and live with your principles on life."
SOURCE: BBC Sport
This was not totally surprising given that the Arsenal striker is the longest serving regular at the club but one would wonder what will occur when/if he suffers his customary injury lay-off. The 28 year old Dutch international has been incredibly consistent over the past three seasons, netting 52 goals in 97 games as well as contributing 30 assists in that time, but the former Feyenoord man has had immensely bad luck with niggling knocks.
Arsene Wenger will hope that the club's top striking threat keeps clear of serious injury this season as the club's overall hopes are inextricably linked with the talented striker.