Old Trafford need to generate funds.
Join the FREE CaughtOffside Fantasy Football League and Win Big Prizes!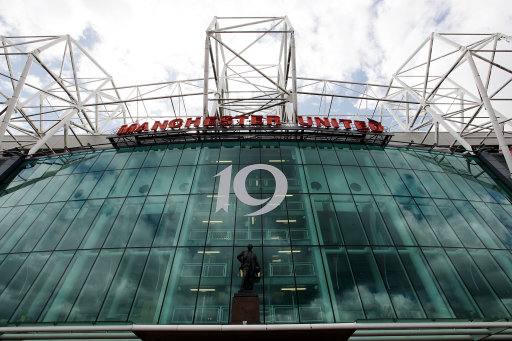 Manchester United plan to raise £610million by selling shares on the Singapore stock market.
The Red Devils were listed on the London Stock Exchange but have been under the ownership of the Glazer family since the 2005 £800million takeover.
The Americans have come under heavy criticism for putting the club in large amounts of debt, estimate at one point to be as high as £716million.
The Premier League champions will carry out an Initial Public Offering (IPO) in the Asian country this year, according to The Wall Street Journal.
It has been reported that the club was planning to sell shares in Hong Kong but has now switched its attention to Singapore.
It is not clear how many shares will be put up for sale or how the $1billion income it will generate will be spent.
Fans will be worried the money gained from the sale share will line the pockets of the owners and no go back to paying off the debt.
Two sources familiar with the matter say United's American owners are planning to dilute their stake in the Premier League club with the stock market flotation.
They say the Glazer family chose Singapore for the IPO because Asia is central to United's growth away from the football pitch.
While the Glazers plan to remain in control of United, a flotation would reduce the club's debt, which exceeds £500million.
United Chief executive David Gill refused to comment on the IPO reports.
Meanwhile defender Chris Smalling wants to be given the responsibility of playing at centre-back in the absence of Nemanja Vidic and Rio Ferdinand.
"It is unfortunate when somebody has to drop out but I suppose a door has opened," Smalling told the Manchester Evening News.
"Somebody has to step up to the plate. I will be the same as the others wanting to step into that centre-back role and do the job.
"I want to do a job as well as the likes of Rio have done for so many years."
Join the FREE CaughtOffside Fantasy Football League and Win Big Prizes!