Anfield boss wants secrets to be made public.
Join the FREE CaughtOffside Fantasy Football League and Win Big Prizes!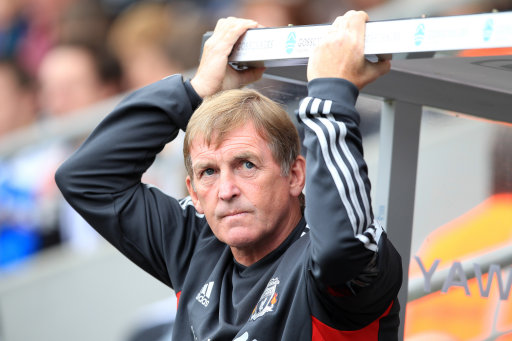 Liverpool manager Kenny Dalglish has backed calls for the the protected Hillsborough files to be released into the public domain.
A campaign began after the Cabinet Office appealed a ruling by the information commissioner which demands the papers be made available.
Dalglish was the manager of Liverpool on the day of the disaster in 1989 and attended the funerals of many of the dead.
Ninety-five supporters were killed in a crush of fans at the stadium in Sheffield in 1989, while another died three years later having been left in a coma.
The Reds boss used Twitter to urge supporters from all football clubs to sign an e-petition calling for full disclosure of the documents.
"Please sign this petition and RT," Dalglish tweeted. "Think it is very important that we support this."
The petition is a registered on the government's website and has already been signed by 21,000 people.
Members of Parliament are also behind the campaign, with Labour MP, Andy Burnham, particularly outraged at the recent appeal against their release.
Mr Burnham, an Everton fan, took to Twitter, and said: "Families must have the full truth. Nothing less will do.
"I will write to Prime Minister urging him to intervene & drop this appeal."
He signed off with '#jft96', which means 'Justice For The 96', a campaign in honour of those who died.
Steve Rotheram MP added: "Andy Burnham MP, Merseyside MPs and I are to ask Cameron to intervene to get Hillsborough Cabinet minutes released. Transparent Government!!"
The judgement by the information commissioner related to a Freedom of Information request from the BBC which was refused by the Cabinet Office in 2009.
The Cabinet Office said releasing the documents would interfere with the inquiry by the Hillsborough Independent Panel.
The withheld files include reports of then-Prime Minister Margaret Thatcher, correspondence between her office and former Home Secretary Douglas Hurd and minutes of meetings she attended.