A new series from CaughtOffside that could help you become a millionaire…or lead to imminent bankruptcy.
Join the FREE CaughtOffside Fantasy Football League and Win Big Prizes!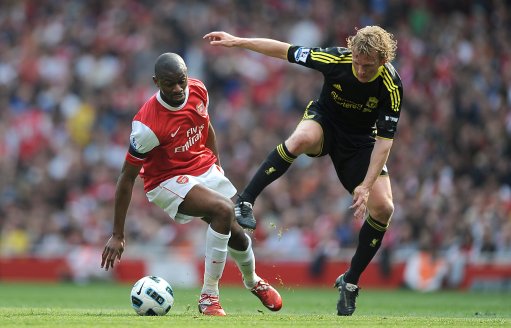 Every day we will put a bet on a game and keep a running total throughout the season. The bets we make may not be earth shattering, although on occasion we will of course go 'chasing the big win'.
Following our opening success last night, on FC Porto-Gil Vicente producing more than 2.5 goals, we are putting today's £5 on Arsenal vs Liverpool resulting in 50pts plus in terms of cautions/sendings off. For those of you who are unaware the points are awarded at 10pts per yellow card and 25pts for a red card (no player being able to amass more than 35pts).
So we got 23/20 at Blue Square on there being over 50pts and have put out stake on there being a few niggly tackles in the early kick-off today. Both sides will be looking to impress after cagey opening fixtures against Newcastle United and Sunderland.
Our running total charts our success, all starting with that original £5 stake.
Bet:
£5 on Arsenal-Liverpool Producing More Than 50 Booking Points at 23/20
Running Total
£7.50
Bet History
Day 1: FC Porto-Gil Vicente to Produce more than 2.5 goals: WIN = £7.50