Emirates boss cannot get a break at the moment.
Join the FREE CaughtOffside Fantasy Football League and Win Big Prizes!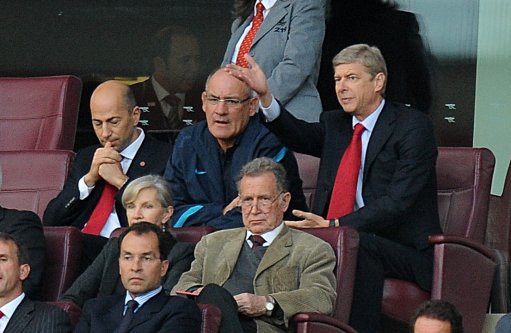 Arsenal manager Arsene Wenger has been handed an additional two-match Champions League ban for flouting the rules over a touchline suspension.
The Frenchman failed to abide by UEFA's rules after he was seen communicating, via coach Boro Primorac, to his dugout during the play-off first leg against Udinese last week.
UEFA have also fined Arsenal £8,743 for the improper conduct of their officials during the match.
Wenger will now have to sit in the stands for the return leg against the Italian side on Wednesday and, if they progress, the first group stage game as well.
The Gunners and Wenger have the right to lodge appeals against the decisions.
"UEFA has suspended manager Arsene Wenger from carrying out his duties at Arsenal's next two UEFA competition matches," a statement from the governing body read.
"Today's decision was taken in relation to the Arsenal manager not abiding by the decision of the control and disciplinary body during the Champions League play-off game against Udinese last Tuesday.
"Wenger is therefore suspended for Arsenal's second-leg match against Udinese in Italy on Wednesday and then the next UEFA competition fixture for which he would be eligible.
"The control and disciplinary body has also decided to fine Arsenal €10,000 for improper conduct by its officials.
"An appeal may be lodged against these decisions within three days of the dispatch of the reasoned decision."
Man United v Arsenal Live Streaming
Join the FREE CaughtOffside Fantasy Football League and Win Big Prizes!